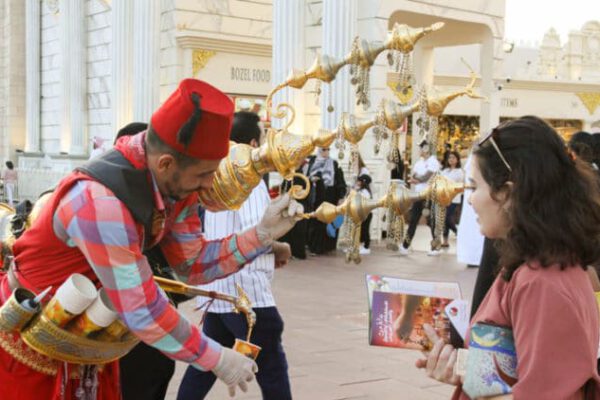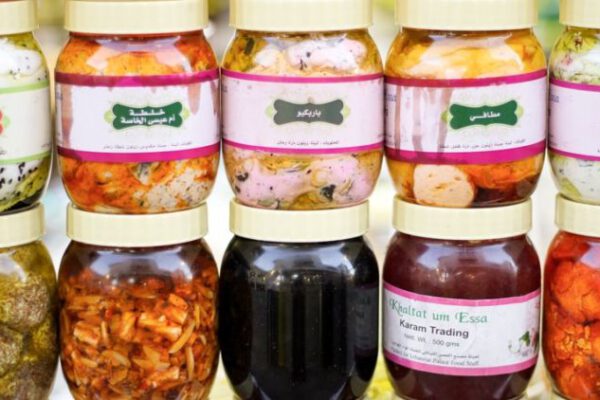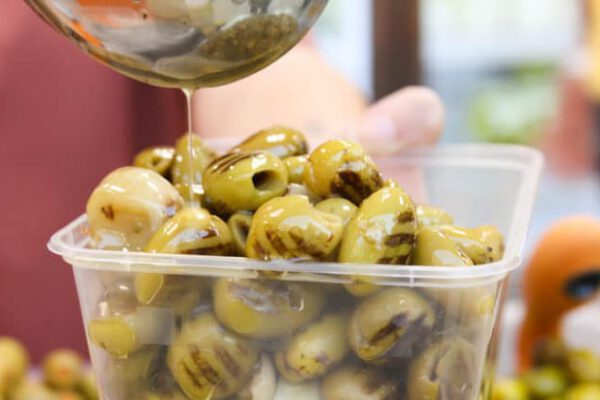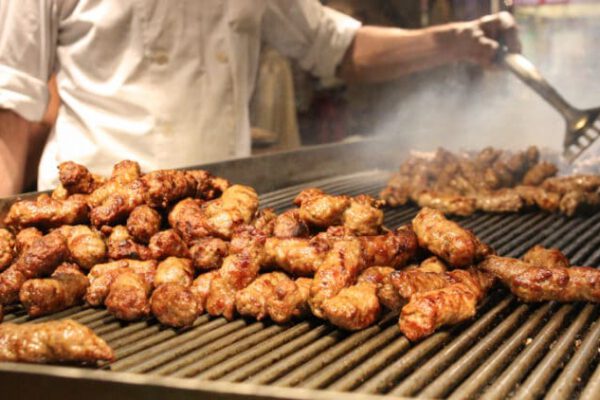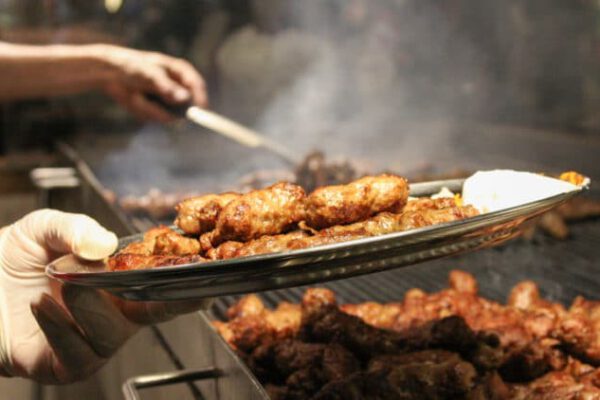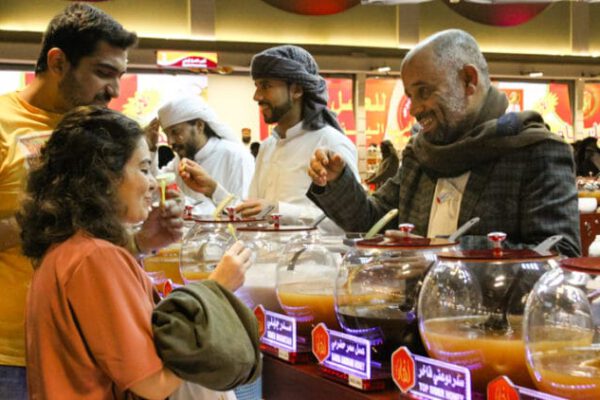 Glean gastronomic tips from the Frying Pan Adventures crew on a Global Village dining adventure.
This event will run once, on February 12 , 2019.
06:30PM to 09:30PM
The tour requires a minimum of 4 guests; we may cancel and refund tickets if the minimum is not met.
Tastings include Gluten/Lactose/Dairy/Nuts. Please notify us of severe allergies.
Dress to walk – wear comfortable shoes and clothing.
Carry earphones for our audio guide system.
Bypass the Lotus shakes, burgers and potato spirals on a stick to delve into the lesser known plates at Dubai's annual fair. Sample and learn about street food from Bosnia, Turkey, Thailand, Syria, Argentina and more. We'll also visit our favourite pavilions for opportunities to purchase spices, preserves and other unique goodies.
Taste the foods that have us making weekly trips back to Global Village.
Find inspiration for your kitchen experiments and pantry upgrade.
With sated bellies, continue on your own shopping spree!
You will need to purchase your Global Village admission ticket and any food that entices you.
*General admission into Global Village costs AED15.
We'll meet outside the Main Gate, to the right, near the Karak Tea stall.
Please be on time, we don't wait for latecomers!
There is ample parking space available.
If you are arriving via public transport, please budget extra time for traffic.