Connect, Taste, Explore:
Team Building with a Delicious Twist
Culinary Adventure: Team Bonding in Old Dubai
Past Corporate Clients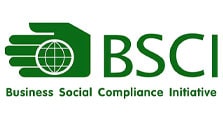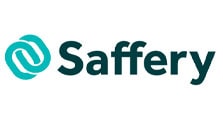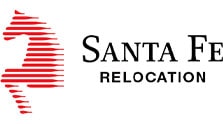 Craving Real Dubai, Not Just Conference Rooms
Are you feeling the squeeze of back-to-back meetings, with no time left to genuinely bond with your team? With us, your team will dive into the soul of Old Dubai on a culinary quest that doesn't just fill the stomach but fills the gap between colleagues.
Don't let another sterile team-building exercise leave you starved for authentic connection—our food tours are the bridge between diverse personalities and genuine camaraderie. Without it, you risk not just another forgettable business trip, but the loss of what could be the most talked-about experience of your team's journey.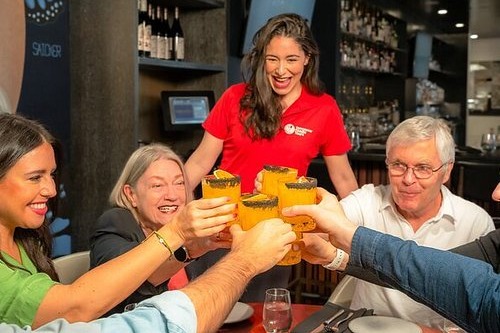 Unlock Dubai's Hidden Culture
Build Authentic Bonds within Your Team on Our Immersive Tours!

Cultural Immersion
Deepen your understanding of Dubai's rich heritage. Our food tours go beyond the tourist experience.

Memorable Experiences
Create unforgettable memories. This unique team activity is one your colleagues will talk about for years.

Local Flavours
Indulge in authentic, nostalgic foods of Dubai at humble eateries. A refreshing change to the buttoned-up hotel dinner.

Expert Local Guides
Knowledgeable guides who share lesser known places and stories. Navigate Old Dubai like a pro.

All-Inclusive
Food, unlimited water, gratuities included. Enjoy a worry-free experience with everything taken care of.

Diverse Appeal
Ideal for both residents and visitors. Our guides can engage a range of audiences, no matter where you're from.
Get Pricing & Details
For Your Next Private Event
Pricing available immediately upon submission.
Credibility Boosting Indicators / Awards
The #1 Rated Tour Company

Over XX Five Star Reviews OR Over XX Happy Guests

Recommended by …
Why our clients love us...
"We recently organised a social event for some guests we had visiting Dubai for a conference, and we wanted something a little different to do in the evening. I had heard about Frying Pan Adventures through a friend, and I am so glad I did. We did the Middle East Food Pilgrimage. We had two groups and both Arva and Farida led each tour with such knowledge and passion. We ate the most delicious food and learned about its origins along the way. It was fascinating and a really great opportunity to understand more about Dubai's multifaceted history and heritage. We have had so many positive comments from our guests about the experience. It was truly memorable. Thank you both so much and I've been recommending it to friends since."
Jean Collins
Relationship and Business Development, Saffery Champness (ME) Limited
"The team loved it, thanks so much. I will do some internal promotion, see if other teams might be interested."
Business Social Compliance Initiative
Optional Experience Enhancers
Choose from our menu of exclusive add-ons designed to elevate your corporate tour, turning a memorable outing into the perfect team-building experience
Upsell 1
A clear, one-line description of this upsell or 1-3 concrete benefits to help sell this option to your ideal target customers.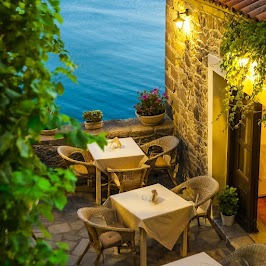 Upsell 2
A clear, one-line description of this upsell or 1-3 concrete benefits to help sell this option to your ideal target customers.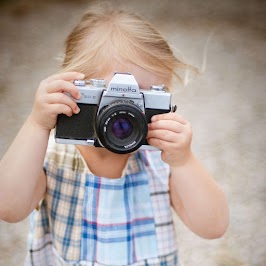 Upsell 3
A clear, one-line description of this upsell or 1-3 concrete benefits to help sell this option to your ideal target customers.
How To Work Together in
3 Simple Steps
Start a Booking
Share your dates, group size, and goals, and we'll assemble the perfect proposal for your needs.
Confirm with a Payment
Review your detailed proposal and lock in your booking with a payment, so you know exactly what you're getting.
We Handle the Rest
Once confirmed, we manage the logistics from A to Z, ensuring a seamless and unforgettable experience.
Frequently Asked Questions
I'm worried about finding time for team activities due to our tight schedules
We understand the struggle. Our tours are designed to be a concise 2.5 hours, fitting seamlessly into your agenda.
What about notorious Dubai traffic?
Dubai traffic is undoubtedly painful, so we can start the tour from where you are. Let us transform a stressful ride into a elite and engaging experience with our executive transport package and fun, interactive experiences onboard.
How can we justify the expense within our budget?
Our tours are cost-effective and offer tangible benefits. They're an investment in team unity and productivity.
What if not everyone is interested or engaged?
Our tours cater to diverse tastes, ensuring everyone finds something enjoyable and engaging.
What about dietary restrictions?
Not a problem! Just let us know in advance so we can guide you through which experience is best for your team.
Can you prove the effectiveness of these activities in improving teamwork?
We have a track record of fostering camaraderie and unity among diverse teams, with lasting results.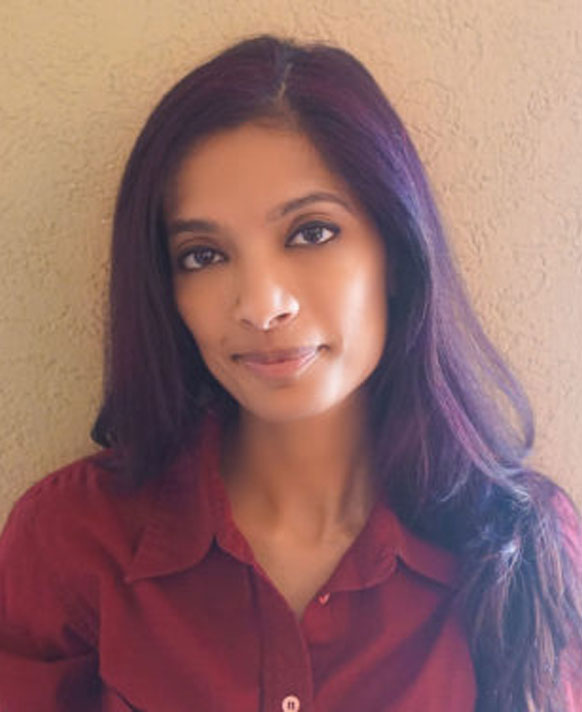 Meet Arva
I'm Arva, one of the two founding sisters behind Frying Pan Adventures. Ten years ago, we embarked on a flavorful journey to showcase the soul of Old Dubai through its hidden culinary gems, and it's been a ride full of spices, stories, and shared smiles ever since.
To me, every corner of our historic souks whispers a tale, and every bite of our nostalgic foods is a bridge connecting cultures. I know all too well the hustle of corporate life—the tight schedules and the diversity of characters that make a team so dynamic yet so challenging to unite.
That's why our tours are carefully spiced with engaging activities, authentic flavors, and stories that bring people together, just like a good meal does. Imagine stepping away from the boardroom and into the bustling alleys fragrant with whole spices and incense, where time slows down, and genuine bonds are forged.
So, loosen your tie, take our hand, and let us take the reins on this adventure. After all, breaking bread together is the oldest recipe for camaraderie there is.
Scrumptiously yours,
- Arva Ahmed, Co-founder and Chief Executive Muncher
Act Fast, Dates Sell Out Fast in Peak Season!
Got your eye on a coveted evening slot?
Start your booking today to lock in your preferred dates!