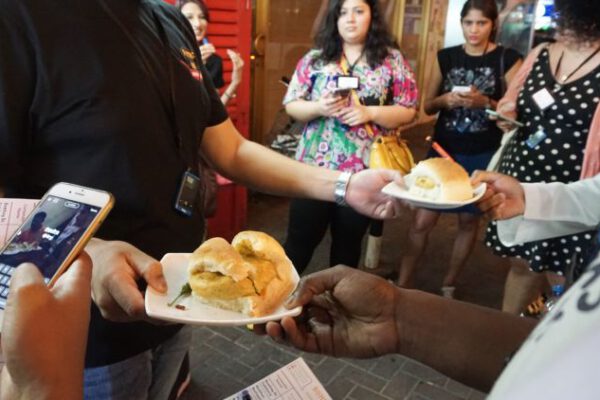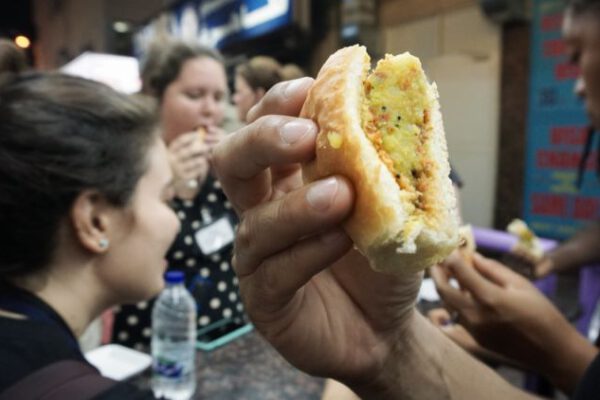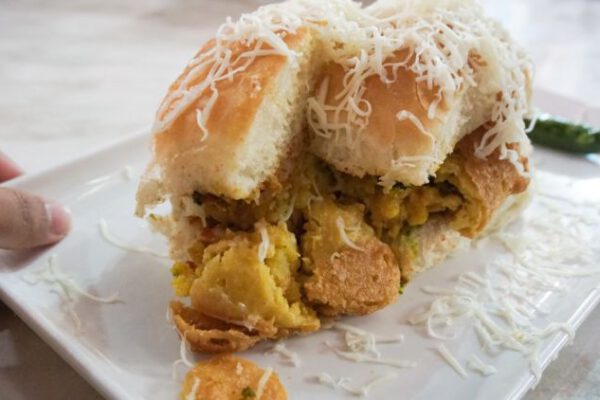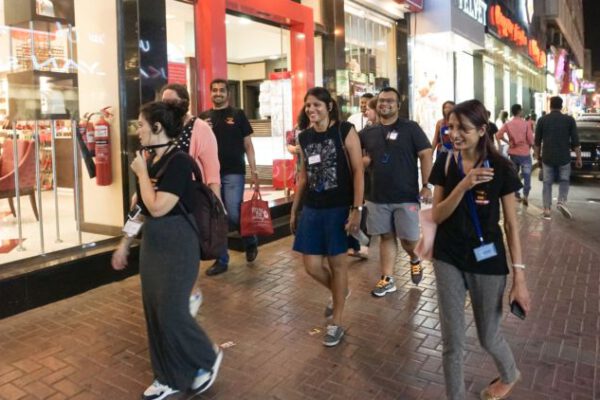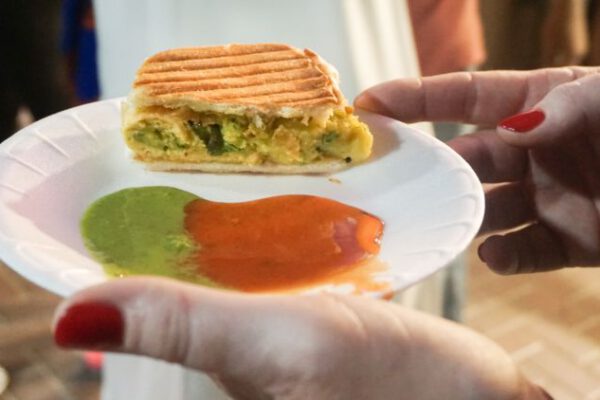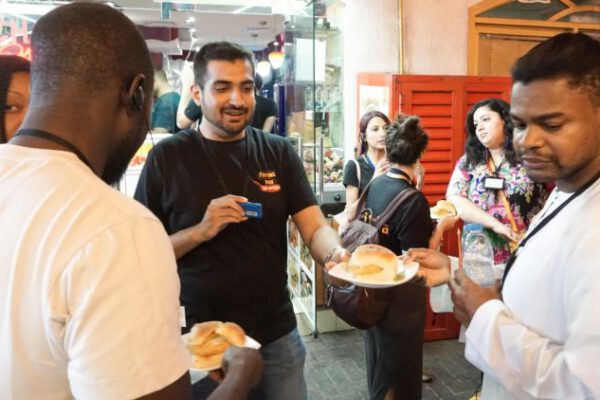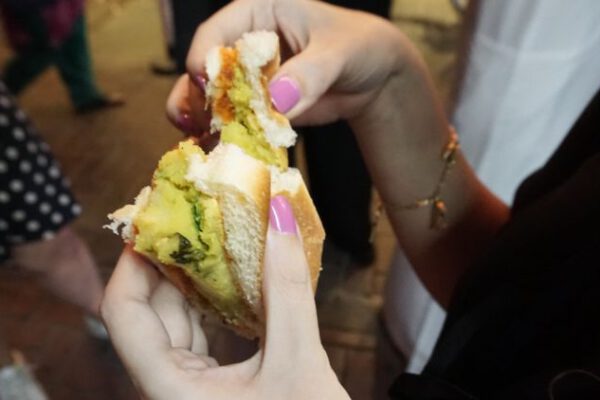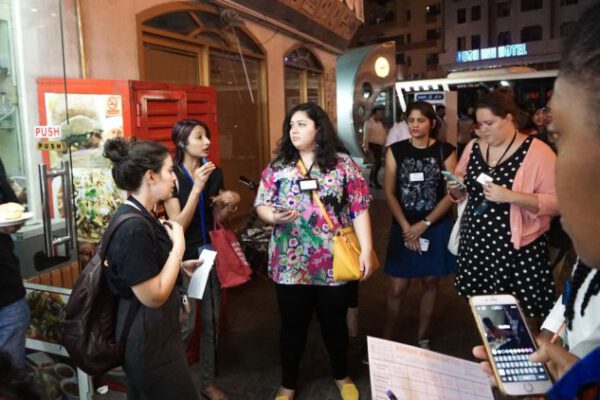 Judge 5 candidates for Mumbai's street-style chubby potato and chutney sliders, on a critical taste-off through Meena Bazaar's bylanes.
2.5 hour duration; recommended start time of 6:30PM.
Carry earphones for our guide audio system.
Minimum group size of 8 guests.
Walking only; distance covered is ~2.4km/1.5mi with stops in between.
Tastings include Gluten/Lactose/Dairy/Nuts. Please notify us of severe allergies.
Dress to walk – comfortable shoes and clothing.
Ubiquitous on the streets of Bur Dubai, this chubby veggie burger has people queuing at window counters all hours of the day. But who does it best? Is the bun pillowy enough? The chutneys punchy? The potato patty fresh and flavourful? Join fellow culinary judges to crown the best Bombay Burger in Dubai.
Sample 5 of our favourite Vada Pavs across Meena Bazaar.
Wash them down with cups of hot chai and sodas.
Score, comment and reflect on what makes a successful Vada Pav with fellow judges.
Weave through one of Dubai's oldest and most vibrant neighbourhoods.
For more bombay burger goodness, listen to our Frying Pan Diaries episode Vada Pav aka The Bombay Burger featuring acclaimed Mumbai food blogger Kalyan Karmakar.
We meet outside York International Hotel, near the Fahidi metro station.
Given the heavy traffic, limited parking and different starting and ending locations, we strongly recommend that you take the metro rather than driving to the trail. If you plan to take a taxi, please budget extra time for traffic. The nearest metro station is Sharaf DG (green line).
Want us to arrange group transportation? Ask us!