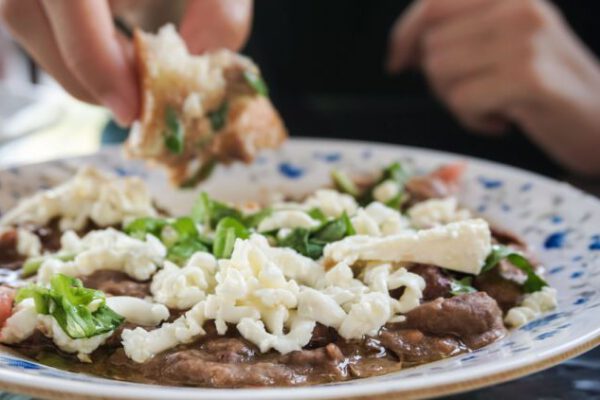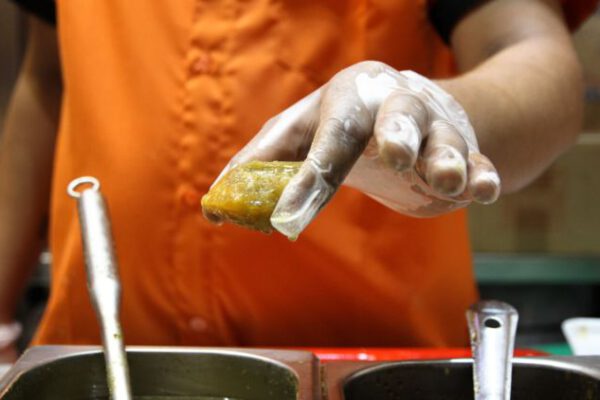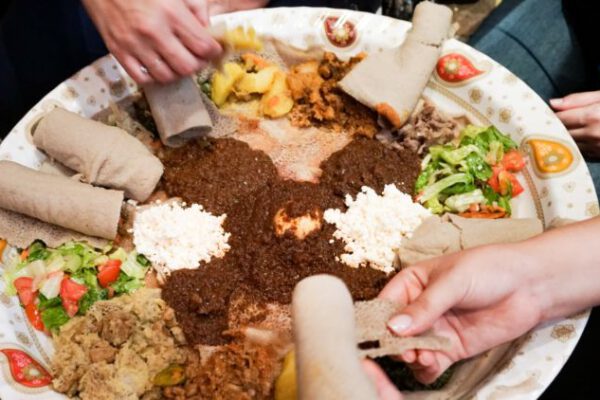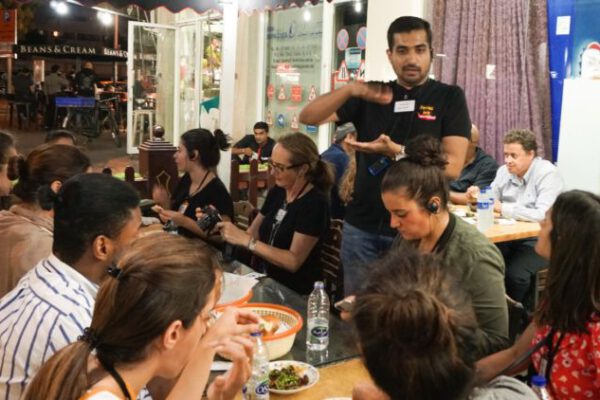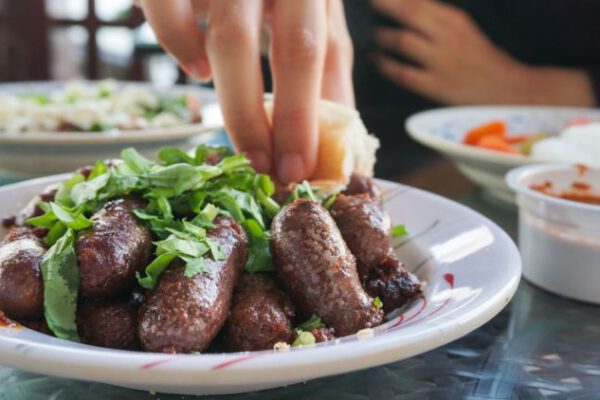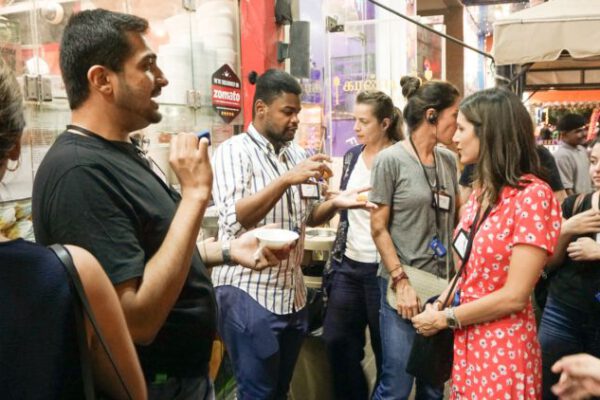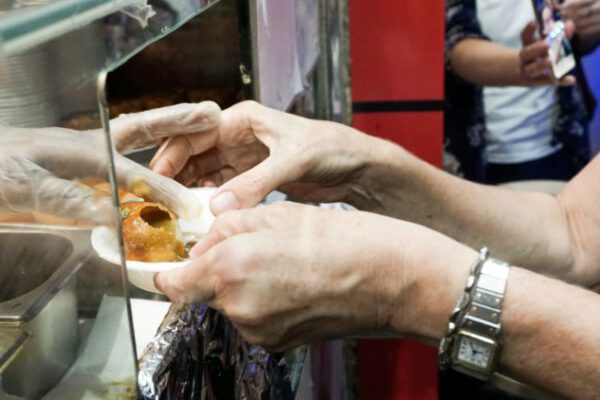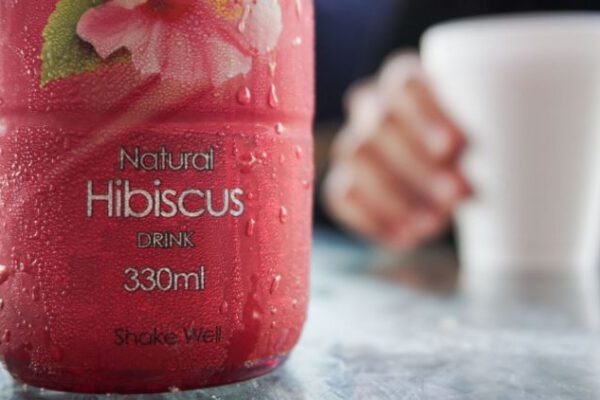 Roll up your sleeves in the alleys of Karama to compare 3 cutlery-free meals across India, Ethiopia and Sudan.
3 hour duration; recommended start time of 6:30PM.
Carry earphones for our audio guide system.
Minimum group size of 8 guests. Maximum 12 guests.
Walking only; distance covered is ~1km/0.6mi with stops in between.
Tastings include Gluten/Lactose/Dairy/Nuts. Please notify us of severe allergies.
Dress to walk – comfortable shoes and clothing.
Enjoy a food walk through Karama that will encourage your friends to get messy over three meals that must be eaten with hands.
Stroll through the bustling food alleys of Karama and explore "cutlery-free" meals from three countries of the Old World – India, Ethiopia and Sudan. We'll tuck into a bowl of slow-cooked foul at a Sudanese gem, cleanse our palettes with Indian street food served through a window and savour an Ethiopian home-style supper with an unmistakable motherly touch.
Our route and featured tastings are subject to change.
Sudanese Restaurant
Slow-cooked fava bean stew and sausages with bread and 'dakwa' chili sauce, washed down with traditional drinks.
Indian Chaat Counter
Chutney filled puris.
Ethiopian Restaurant
Selection of stews and cottage cheese served on injera bread followed by traditional coffee.
We'll meet outside the Park Regis Kris Kin Hotel, opposite the Spinney's near Bur Juman Mall.
Given the heavy traffic, limited parking, we strongly recommend that you take the metro rather than driving to the trail. If you plan to take a taxi, please budget extra time for traffic. The nearest metro station is Bur Juman (green and red line).
Want us to arrange group transportation? Ask us!