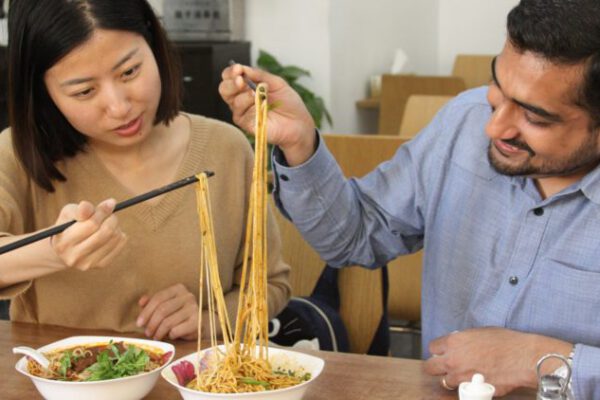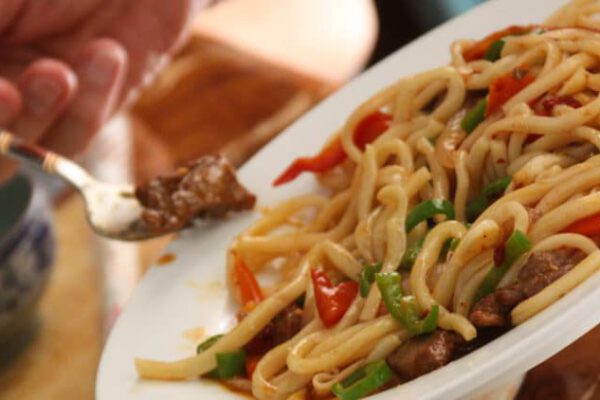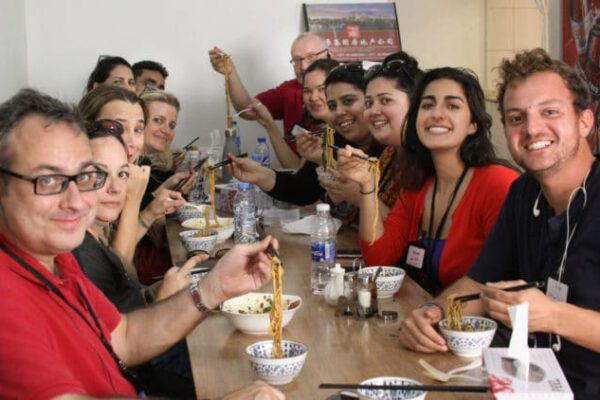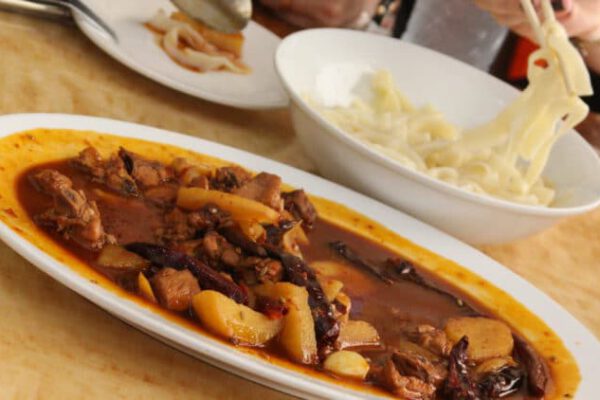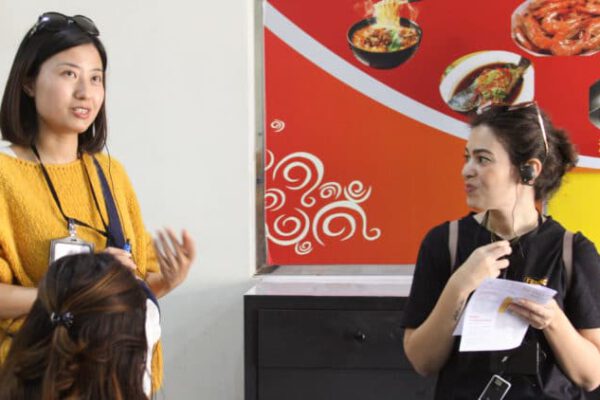 Slurp your way across noodles and more in Dubai's unofficial Chinatown—International City.
Savour 4 noodle dishes from the lesser known regions of China.
Meet a Chinese gastronome and noodle aficionado who hails from the hot and spicy Sichuan province.
Decode the many geographical and cultural influences of Chinese cuisine.
Sip on tea infusions and indulge your dessert cravings with a delicious sesame pudding.
"For the Love of Noodles" is back from the last #Sufra season by popular demand!
Grab your hungriest friends for a noodle exploration around International City. We'll steer away from stereotypes of Chinese take-out and sample tastings from lesser-known regions. Experience the umami flavours of the East, the mellow notes of the Cantonese region, and the hot and spicy flavours of the Sichuan province across 4 delicious noodle dishes.
This tour is crafted in collaboration with Jing Lanh, a Dubai resident hailing from the Sichuan province.
We'll meet in the parking lot behind Xie He Medical Centre, Building A-12, China Cluster, International City.
We recommend that you take a taxi or drive to the trail start since public transportation options are limited. Please budget extra time for traffic.