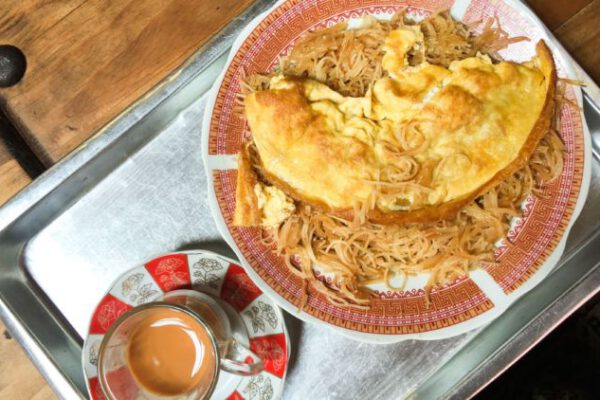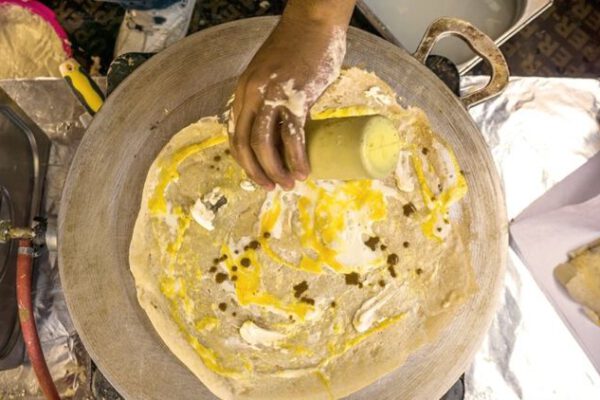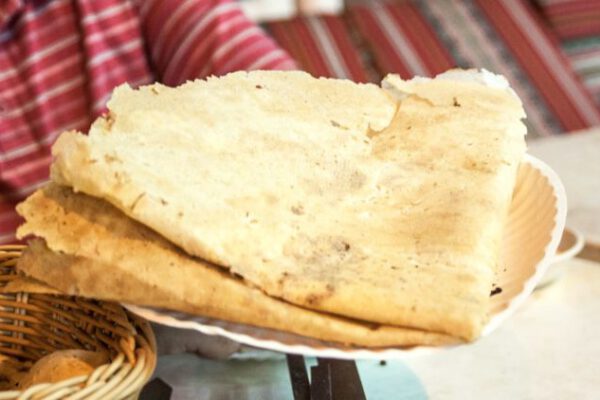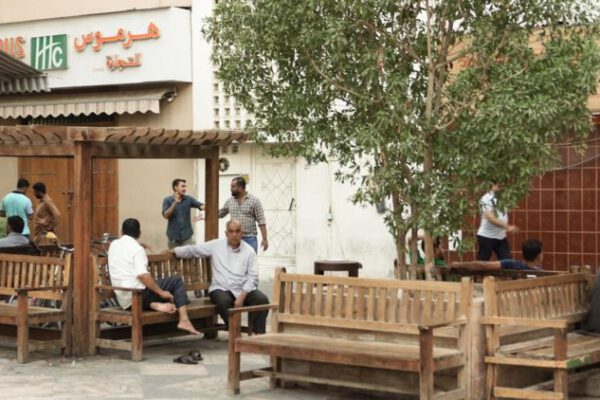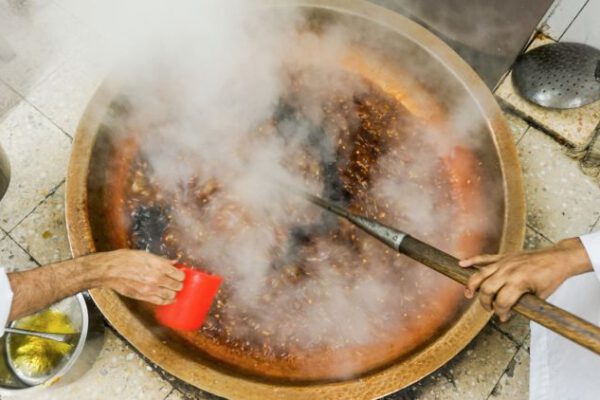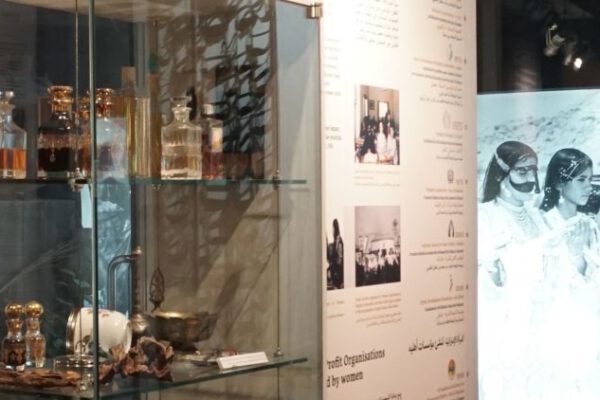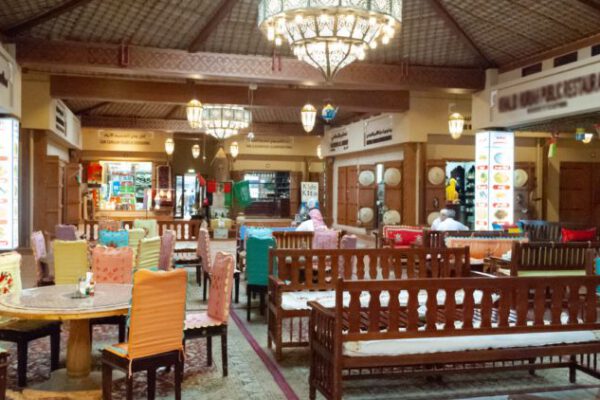 Play "Find the Flag" through historic Deira as we celebrate the stories of an ambitious city with humble beginnings.
This event will run once on December 8, 2018.
9:30AM to 1:00PM
Carry earphones for our guide audio system.
The tour requires a minimum of 4 guests; we may cancel and refund tickets if the minimum is not met.
Walking only; distance covered is ~2.5km/1.6mi.
Tastings include Gluten/Lactose/Dairy/Nuts. Please notify us of severe allergies.
Dress to walk; cover shoulders and legs above the knees.
The minimum age to join the tour is 14 years.
Explore the historic alleys of Deira to celebrate the stories of an ambitious city with humble beginnings.
Our journey meanders through a path peppered with food and history, from paper-thin crepes with eggs and anchovy sauce served in an 100 year old heritage home, to gooey saffron halwa from the 1930s. At each historic stop, there's a hidden UAE flag waiting to be discovered and delicious prizes to be won!
We visit a heritage house that celebrates the role of Emirati women and preserves the achievements of strong mothers and wives across the nation. As we walk through the alleys, we'll spot the city's oldest mosques and discover the well-known families that built them. Our path will lead us through the enticing aromas of the perfume souk and the everyday sights of traders and shopkeepers – until we reach a colourful majlis. This hidden dining space is served by public kitchen founded by an Emirati personality who is deeply passionate about local food. We end our stroll with a breakfast of local favourites: Balaleet, Dango, Bajella, Khabeesa, Chebab and Kadak Chai.
Our route and featured tastings are subject to change.
Halwa Factory
Sample the taste of Omani hospitality that has become a core part of Emirati culture.
Pearl Diving Merchant's home
Sample savoury crepes, dates with cottage cheese, doughnut balls with date molasses and Emirati coffee.
Women's Museum
Celebrate the role of women through the rise of the U.A.E.
Perfume Souq
Learn about Oud, Bakhoor and other popular scents across the Gulf.
Public Kitchen
Feast on traditional omelette with saffron and cardamom infused noodles, boiled chickpeas and fava beans, fluffy pancakes, a sweet semolina crumble and piping hot Karak Chai.
We'll meet outside the Al Ras parking building opposite the Gold Souk.
Please be on time, we don't wait for latecomers!
Considering the different start and end points, we recommend that you take public transport rather than driving. If you plan to take a taxi, please budget extra time for traffic. The nearest metro stations are Al Ras and Palm Deira (both on the green line).