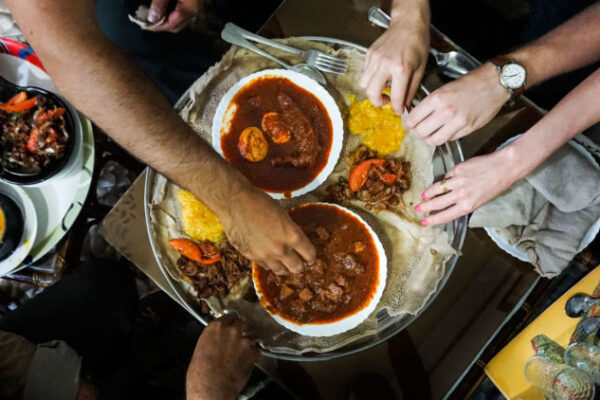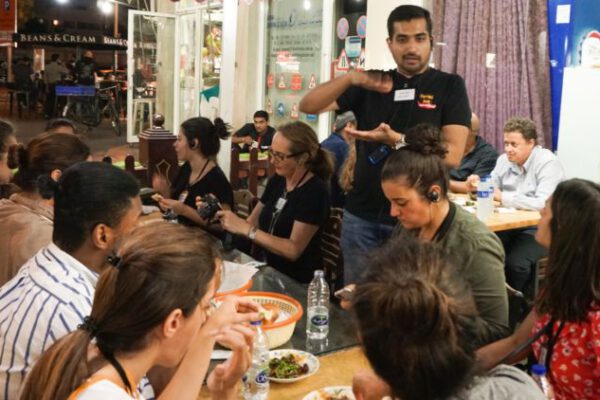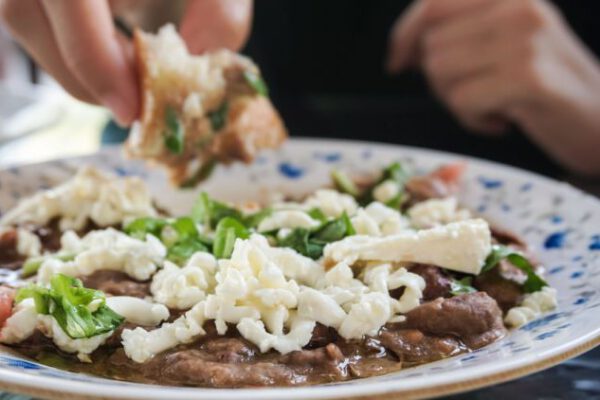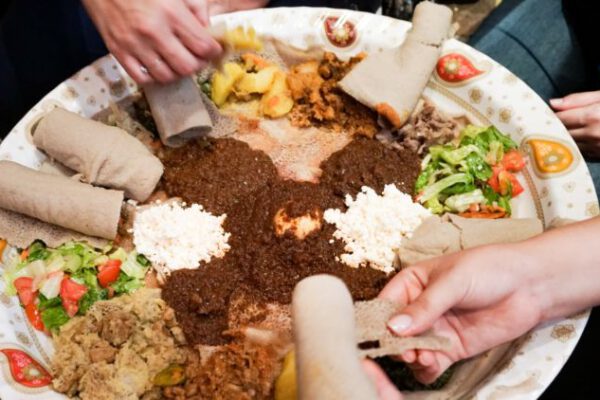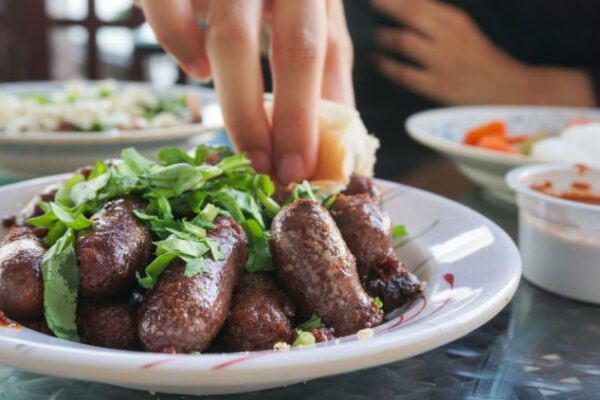 Roll up your sleeves and bond with like-minded food explorers over 3 "hands-on" meals from India, Ethiopia and Sudan.
Walk through the colorful streets of Karama, a goldmine of food experiences and local stories for the hungry adventurer.
Visit a small Sudanese gem to experience the Arabic tradition of taghmees: using bread to scoop a dip from communal plate.
Hear stories around why Ethiopians feed each other with their hands—and try it for yourself!
Enjoy a Keralite rice and runny gravy meal like the pros. No cutlery, but we promise a wad of tissues!
This tour is part of our #Sufra program of limited edition experiences that go beyond our regular food tours. Under #Sufra, we explore exciting specialty feasts, uncharted culinary routes and contrasting food cultures in the U.A.E. We welcome both residents and visitors to join!
Back by popular demand from our last #Sufra season, this food walk on 19th October, 2019 will have you and your fellow food explorers bonding over three meals that must be eaten with hands.
Stroll through the bustling food alleys of Karama and explore "cutlery-free" meals from three countries of the Old World—India, Ethiopia and Sudan. We'll tuck into a bowl of slow-cooked foul at a Sudanese gem, swirl in runny lentils into Keralite matta rice and savour an Ethiopian home-style supper with an unmistakable motherly touch.
Our route and featured tastings are subject to change.
Sudanese Restaurant
Slow-cooked fava bean stew and beef sausages with bread and dakwa chili sauce, washed down with traditional drinks.
Indian (Keralite) Restaurant
Keralite matta rice and iddiyappams with vegetarian lentils, beef curry and pickles.
Ethiopian Restaurant
Selection of stews and cottage cheese served on injera bread followed by traditional coffee.
We'll meet outside Ravi Restaurant, steps away from Bur Juman metro station opposite Bur Juman Mall .