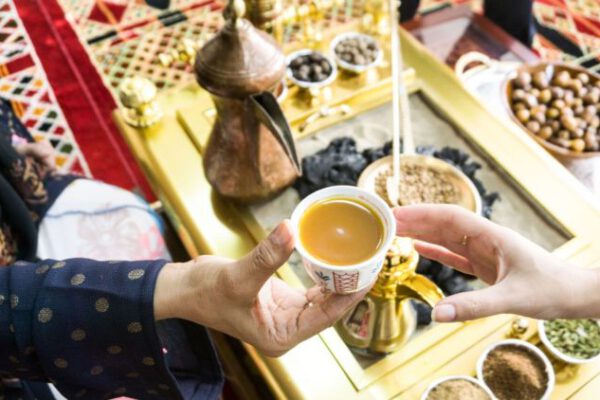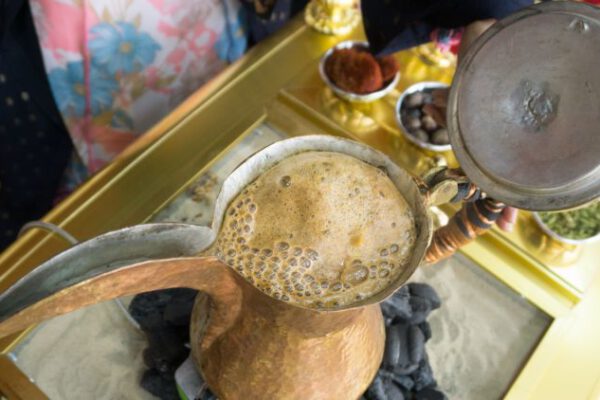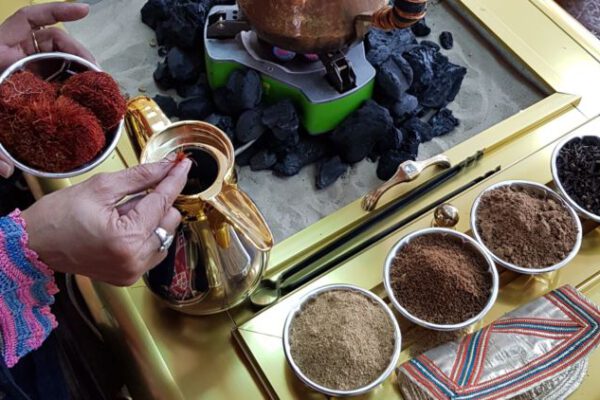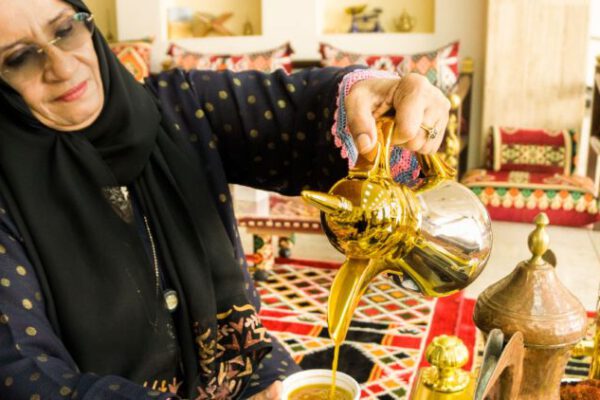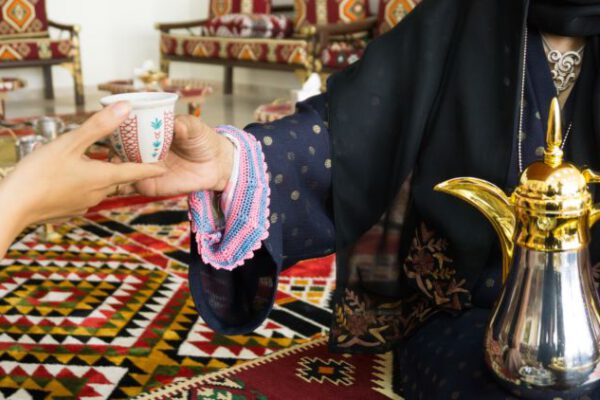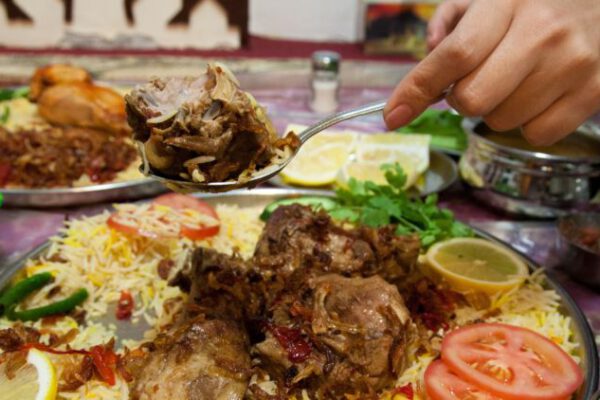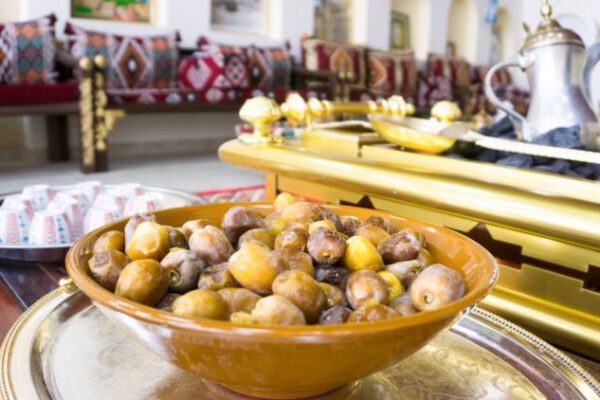 Venture out to listen to Ghaya Al Dhaheri, an Emirati historian and storyteller recount the history of Gahwa and life in the oasis.
This event will run once on November 24, 2018.
8:00AM to 6:00PM
Morning snack, coffee ceremony with light breakfast followed by a communal lunch.
Carry earphones for our guide audio system.
The tour requires a minimum of 8 guests; we may cancel and refund tickets if the minimum is not met.
Transportation to Al Ain is included. Walking distance is ~1.5km/0.9mi around the oasis.
Tastings include Gluten/Lactose/Dairy/Nuts. Please notify us of severe allergies.
Dress to walk; cover shoulders and legs above the knees.
Venture out to Al Ain and listen to Madam Ghaya Al Dhaheri, an Emirati storyteller and anthropologist, recount the history of Gahwa. Watch her prepare a 'dallah' of royal coffee fit for a Sheikh at a traditional coffee ceremony hosted in the majlis of the Zayed Central Library, alongside a breakfast of regag and luqaimat prepared by Emirati cooks.
We then visit the oasis at the heart of Al Ain as Madam Ghaya shows us what life was like in the past and head off for a communal at a humble restaurant favoured for catering local events.
Watch her perform a coffee ceremony in an ornate majlis using an heirloom coffee pot.
Accept her offer of a 'luxurious' cup of coffee, a specialty coffee brewed with oud.
Learn of the possible origin of Cappuccino and other controversial tales of coffee.
Enjoy an Emirati breakfast prepared by local ladies and freshly picked dates native to Al Ain.
Walk through the lush oasis of Al Ain as Madam Ghaya recounts stories of her childhood.
Feast on a traditional Emirati meal of baked meat and spiced rice.
Celebrate the National Day of the UAE reflecting on Sheikh Zayed's values, hospitality and vision.
We would like to thank  Zayed Central Library, our community partners for hosting us.
We'll meet inside Al Jafiliya metro station, at the land-side bus station, Exit No. 3 and take a private bus to Al Ain.
Please be on time, we don't wait for latecomers!