These spice blends from homegrown brand Heartigrub will add magic dust to your cooking.
We were introduced to HEARTIGRUB by our very own food tour guide, Stephanie, who was the first on our team to stock up on their sambar masala and nut butters from the wintertime farmers market at Business Bay (Bay Avenue). HEARTIGRUB is a homegrown brand that was conceived in 2015 by two sisters, Arti and Anjali, who lived miles apart but share the same passion for great food. The sisters are the 4th generation in the food business—a 60 year legacy—so understanding great food is in their DNA. They make a range of products from nut butters and spice blends to cold pressed oils, nuts and granola, all of which can be ordered online at https://heartigrub.com or purchased during the wintertime farmers market at Business Bay.
Since Season 3 of our Deep Fried podcast is dedicated to homegrown businesses, we spoke to HEARTIGRUB to learn about how we can spice up our cooking with their freshly ground, wildly aromatic spice blends. Tune in to the player below to hear the podcast or keep reading for HEARTIGRUB's list of 4 spice blends.
Want more of our scrumptious podcast episodes? Feast on our main podcast page here!
Subscribe on: Apple Podcast App  |  Spotify (available on AppStore and Google Play) | Stitcher (available on AppStore and Google Play)  |  Google Podcasts | Anghami
---
All credits to HEARTIGRUB for the following spicy content!
HEARTIGRUB spice blends are made with the best quality of whole spices, they are cleaned, sundried/roasted, blended and grinded in small batched in Dubai. No fillers or additives. Just pure spices! The following spice blends are age old legacies which are tweaked by us at HEARTIGRUB to suit the multi-cultural palate of UAE. Their uses are unlimited for both amateur and enthusiastic chefs.
1. Chai Spice Blend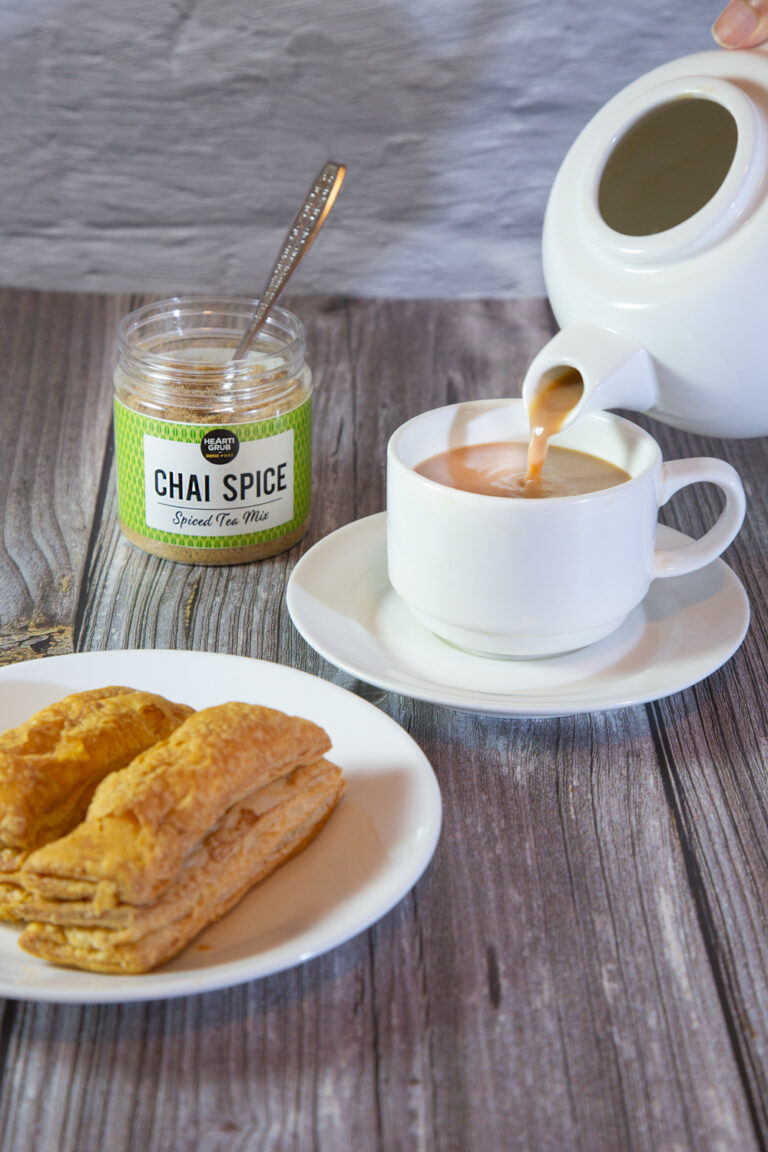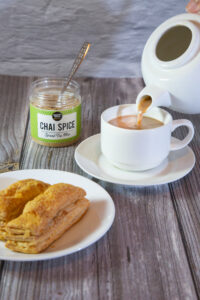 A quintessential spice blend in most sub-continental homes that share a similar addiction for a cuppa brewed tea. A current favorite in the UAE for Karak Chai drinkers. A great addition to traditions home baked biscuits, tea lattes, apple chai oatmeal cups, chai overnight oats. You can add this mix to an iced drink, smoothie or your favorite sweet snack for a chai spice twist (read macaroons)!
Made with premium whole spices, this is a fragrant spiced chai mix and one of our best sellers!
Ingredients: Ginger, green cardamom, cloves, cinnamon, black pepper.
2. Coffee n Bake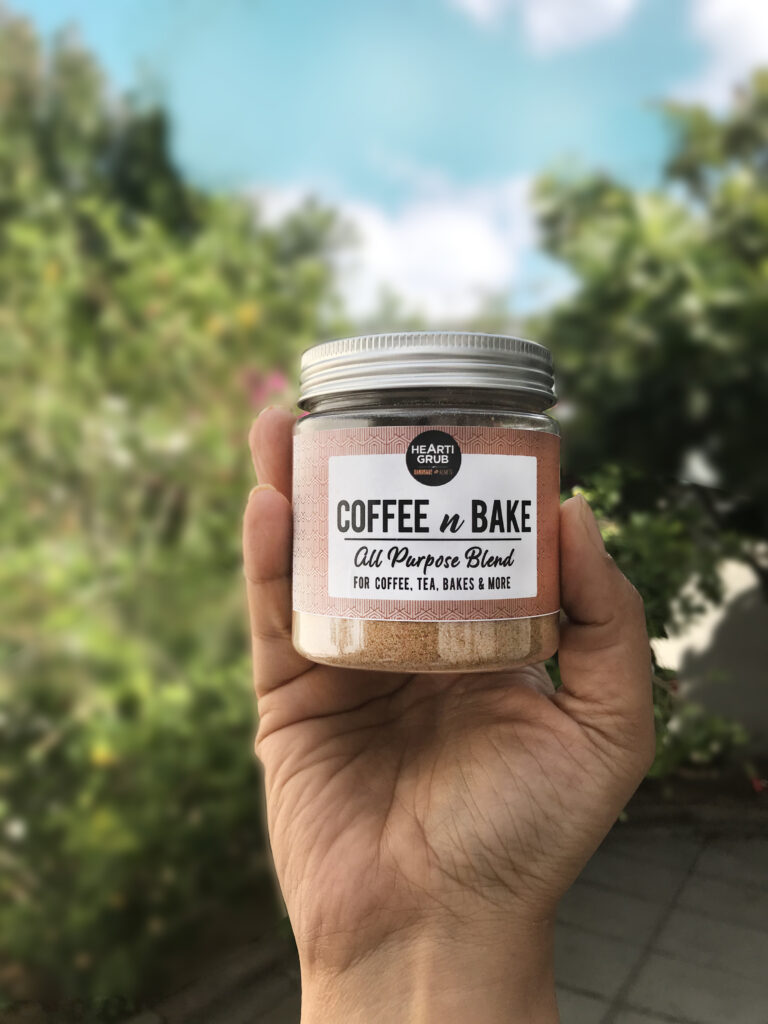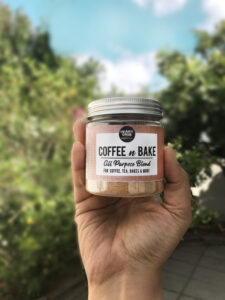 An all year round favorite with coffee addicts and bakers. It elevates the taste and aroma of anything baked and envelopes your kitchen/home with a divine aroma which is perfect for meditation. Pairs well with almost all flavor palettes. This is one sure way to relax and enjoy those coffee times! We use the best quality premium spices, which are thoroughly cleaned and ground into our signature blend. It's a winner all year round including the UAE summers.
Ingredients:  Cinnamon, clove, nutmeg, ginger.
3. Sambar Masala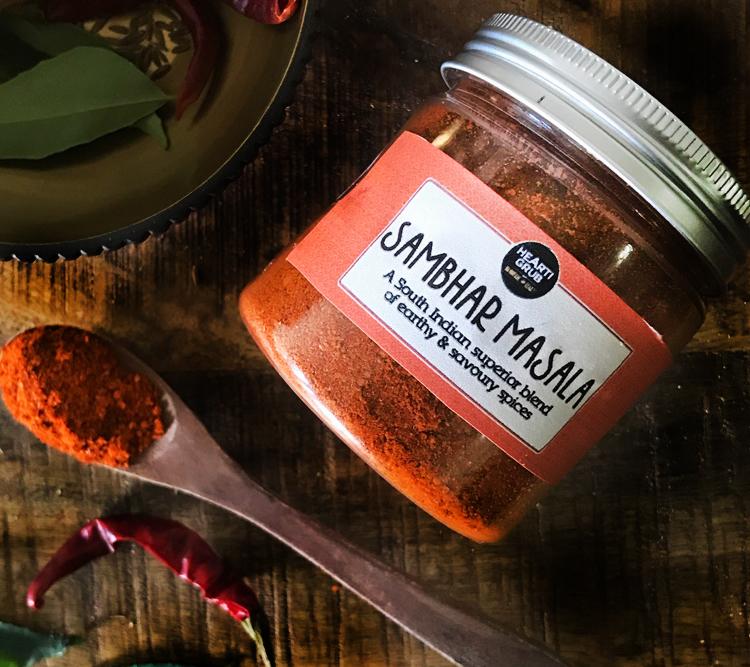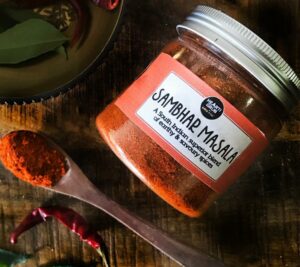 Also known as "The Madras Curry Powder" in the west. This spice blend is so versatile and works beautifully with meat and vegetables, Stews, curries, stir fries, and pairs beautifully with coconut. Sambar powder is the essential spice blend that is a staple in most South Indian homes. This earthy aromatic spice mix transforms ordinary lentil-vegetable dishes into delicious, wholesome stews called sambar that is often served along with rice, idli or dosa. But you simply cook any of your favorite lentils, veggies or make spiced rice with our spice blend. It is also finding its way in innovative snack recipes such sandwiches and salads. Our Sambhar Masala Blend is made with a mix of 14 different spices, although some traditional recipes are mixes of 18 different spices.
Ingredients:  Kashmiri Chillies, round yellow chillies, coriander, cumin, fenugreek, black lentils, split chickpeas, black pepper, asafetida, cinnamon, curry leaves, oil.
4. Garam Masala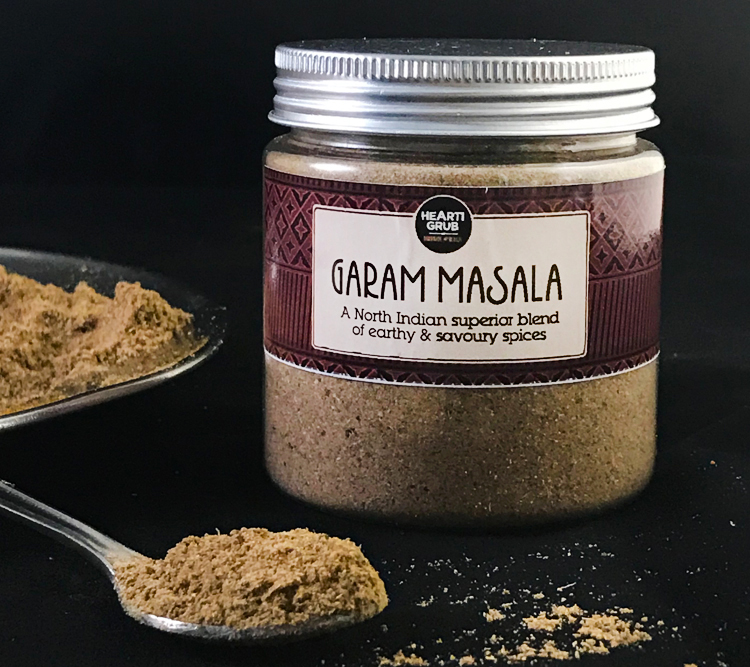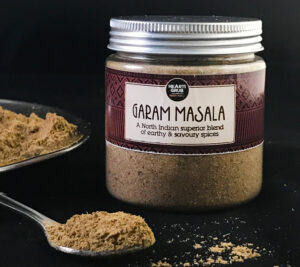 This potent spice blend originated in the Northern colder regions of India and Iran some 2,000 years ago. There was a lack of availability of fresh spices and a blend was needed to cope with the subzero temperatures of the region. Therefore the name "Garam" (meaning hot) "Masala" (spice blend). These spices when blended together have ability to raise the body's normal temperature to some extent and create a feeling of warmth. As one moves down to Central and South India, many altered versions of the Garam masala are available to suit the climate of that region. This authentic blend is commercially diluted with filler spices to ease the flavours but one must understand the dynamics behind this blend to make the most of it. This spice is best paired with meats and fat rich dishes which help in better absorption and must be used very sparingly. Just a pinch works wonders. Our family recipe has been passed down for ages, and is made with 12 premium spices, that give an unbeatable flavor to your recipes. We make all our spices in small batches, to keep their flavours & aromas intact.
Ingredients: Coriander, cumin, black pepper, dry ginger, cinnamon, cloves, nutmeg, bay leaves, black cardamon, green cardamon, black cumin, mace.