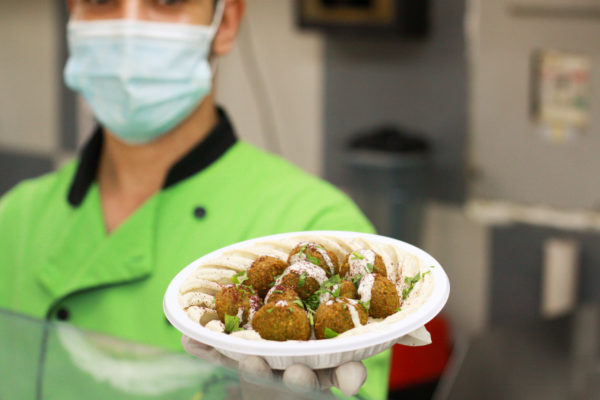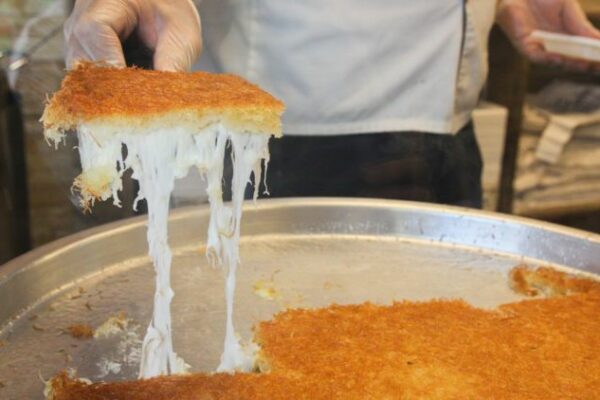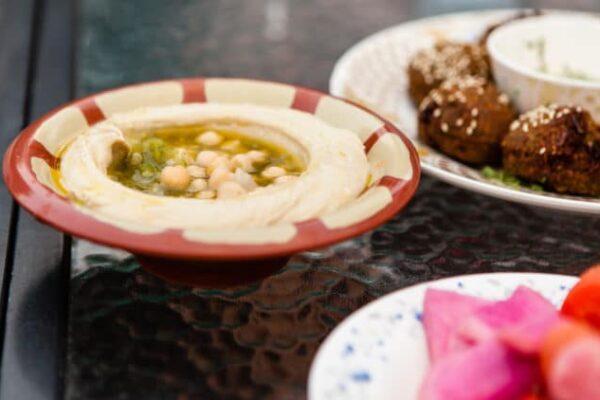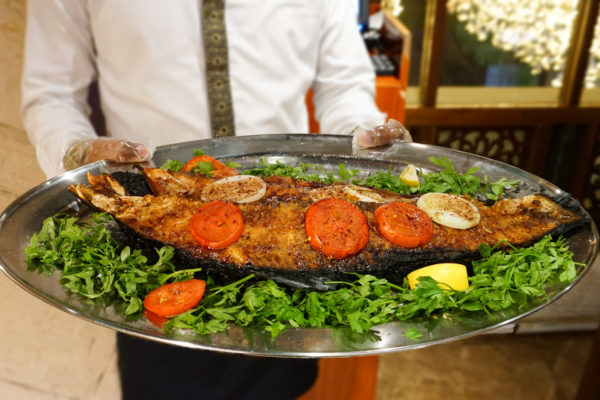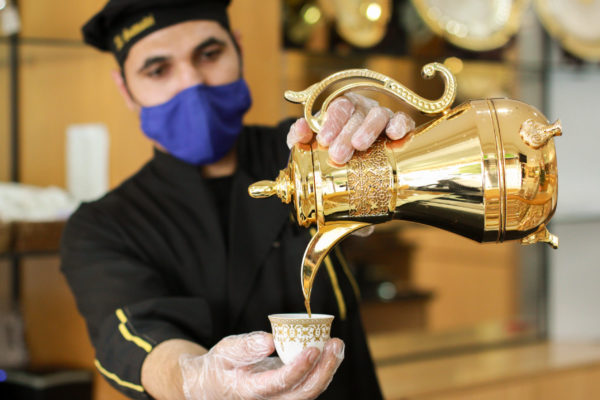 Join our signature Dubai food tour featuring the best Palestinian falafels, Arabic baklava, traditional Iraqi dishes and more!
Feast on dishes of Palestine, Lebanon, Iraq and Syria; of course we'll check off falafels and hummus too!
Join an experience that feels less like a tour and more like a dinner party with about 10 to 14 well-traveled and culture seeking guests.
Hear stories of Middle Eastern food, culture and communities from a resident guide who is knowledgeable and passionate about the region.
Visit restaurants where the staff treat us less like 'customers' and more like old friends and family.
Meet like-minded travelers and even residents who are looking for an authentic experience far away from the touristy clichés.
Immerse yourself in food traditions of the region, such as learning the intricate art of serving coffee.
Visit places where old timers shop for baklava, Arabic cookies and other delicious export-friendly souvenirs.
**Jun-mid Sept tours: Summer tours are shortened by one stop to reduce the walking and to make them more summer-friendly.
1 non-vegetarian main course (fish or lamb, based on group size), 1 vegetarian savory dish with mezze, 1 light meal (veg/non veg option), 1 dessert, traditional coffee with sweet cookies. Summer tours (Jun-Aug) are shortened by 1 stop given the heat.
Carry earphones for the audio system used by our guide.
Minimum age required is 14 years. No infants and strollers.
Walking only; distance covered is ~2.8km/1.7mi with stops in between.
Tastings include Gluten/Lactose/Dairy/Nuts. We do not recommend the tour for severe allergies.
The tour requires a minimum of 3 guests; we may cancel and refund tickets if the minimum is not met.
Dress comfortably to walk.
Meet & Greet
Meet our friendly food tour guide steps away from the Al Rigga Metro station in Deira (on the Diva Gents Salon side of the road).
Corner Falafel Cafeteria
Design your own falafel sandwich using delicious 'stuffed' falafels and all the trimmings: hummus, fried eggplant and cauliflower, three kinds of sauces and pickles.
Palestinian-Jordanian Restaurant
Sample a sweet cheese pastry made just for us, fresh off the fire. This decadent pie is topped with crunchy noodles and pistachios. (G/N/D)
Lebanese Baklava Shop
Experience the timeless customs of local Arabic coffee or 'gahwa' with a pressed date cookie and pistachio 'cookies and cream'. Mixed boxes of baklava and Arabic cookies also available for purchase. (G/N/D)
Syrian Restaurant
Visit a popular Syrian eatery for a popular meaty snack and for our vegetarian guests, we'll bring out freshly baked za'atar and cheese flatbreads.
**Not featured during Jun-Aug.
Iraqi Restaurant
Partake of ancient Iraqi culinary customs with a traditional wood-fire smoked Iraqi fish* (F) OR kebabs* (M).
*Food selection varies based on group size.
Allergens Key: Contains G-Gluten; D-Dairy; N-Nuts; M-Meat (Beef/Lamb); P-Poultry; F-Fish; S-Shellfish. We regret that there may not be substitutes for dishes. Even if specific dishes do not contain these ingredients, we cannot guarantee against cross-contamination of allergens in the restaurant kitchens.
All prices below include 5% VAT and all the food and water that the guide orders for the group on the tour. Soft beverages are not included.
Shared Tour:
We offer 2 ticket types. The non-refundable ticket may not be changed/refunded for any reason once booked.
On public tours, the flex ticket may be either (a) rescheduled or (b) refunded minus a 35 AED cancellation fee per ticket, anytime up to an hour before the tour commences. Within an hour of the tour start time, no changes are possible on a flex ticket.
Non-refundable option: AED 435 per person
Flex option: AED 478.50 per person
Private Tour:
Rates per private group based on group size below:
6 guests or fewer – AED 3056
7 guests – AED 3484
8 guests – AED 3982
9 guests – AED 4480
10 guests – AED 4893
11 guests – AED 5382
12 guests – AED 5871
Refund/Rescheduling Policy on Private Tours:
21 days or more before tour date: All tickets may be fully refunded or rescheduled.
8 to 21 days before tour date: Tour may either (a) be rescheduled for a fee of AED 25% of the original group ticket price paid or (b) partially refunded (70% of total price paid).
7 or less days before tour date: No changes possible.
Only one date reschedule possible per private group booking, depending on availability.
In the case of reductions in the group size, the same refund policy as above applies. A full refund 21 days or more before tour date; partial refund (70% of the difference) 8 to 21 days before tour date; no changes 7 days or less before tour date.
If gift cards or gifted tickets have been used for any portion of the private tour booking, any full or partial refunds due will be made to the original gift card or gifted ticket.
As an example, if the tour is on the 25th of November:
Full refunds/free rescheduling is possible up until the 4th of November only (= 25th Nov minus 21 days)
Between the 5th of November and 17th of November ( = 25th Nov – 7 days), the partial refund/pay-to-reschedule policy applies.
18th November onwards, no changes would be possible.
For Children in Private Tour Groups:
We recommend this tour for children 14 years and above. However we do take children younger than 14 years on the tour if their parent/guardian feel they can manage through the duration of the experience.
Children 4 years and above are to be included as regular guests in the group size. Children below 4 go free.
We do offer children discounts for children between the ages of 4 and 8. This option will be provided while booking the tour online.
Diaper changing facilities are not available on the tour.
We meet at Diva Gents Salon in Deira (not the Satwa branch!) It's right outside Al Rigga Metro Exit #2, Al Rigga Road. Please be on time, we don't wait for latecomers!
GPS link: https://goo.gl/maps/a4KruNcHPPCrJcih6
Given the heavy traffic, limited parking and different starting and ending locations, we strongly recommend that you take the metro rather than driving to the trail. If you plan to take a taxi, please budget extra time for traffic.
Nearby metro: Al Rigga.
Here's What Past Guests on This Tour Are Saying
Please note that our tour routes and featured stops, including restaurants and other establishments, are subject to change. These changes can occur due to unforeseen circumstances such as lack of availability, closures or operational adjustments at any of our planned locations. In the event of such changes, our team will adapt the tour to offer a comparable experience. However, we do not offer refunds due to these alterations, as they are beyond our control. We appreciate your understanding and flexibility, and are committed to ensuring you have a delightful and memorable experience with us.
Please click here for our complete list of terms and conditions.
Other Tours You May Like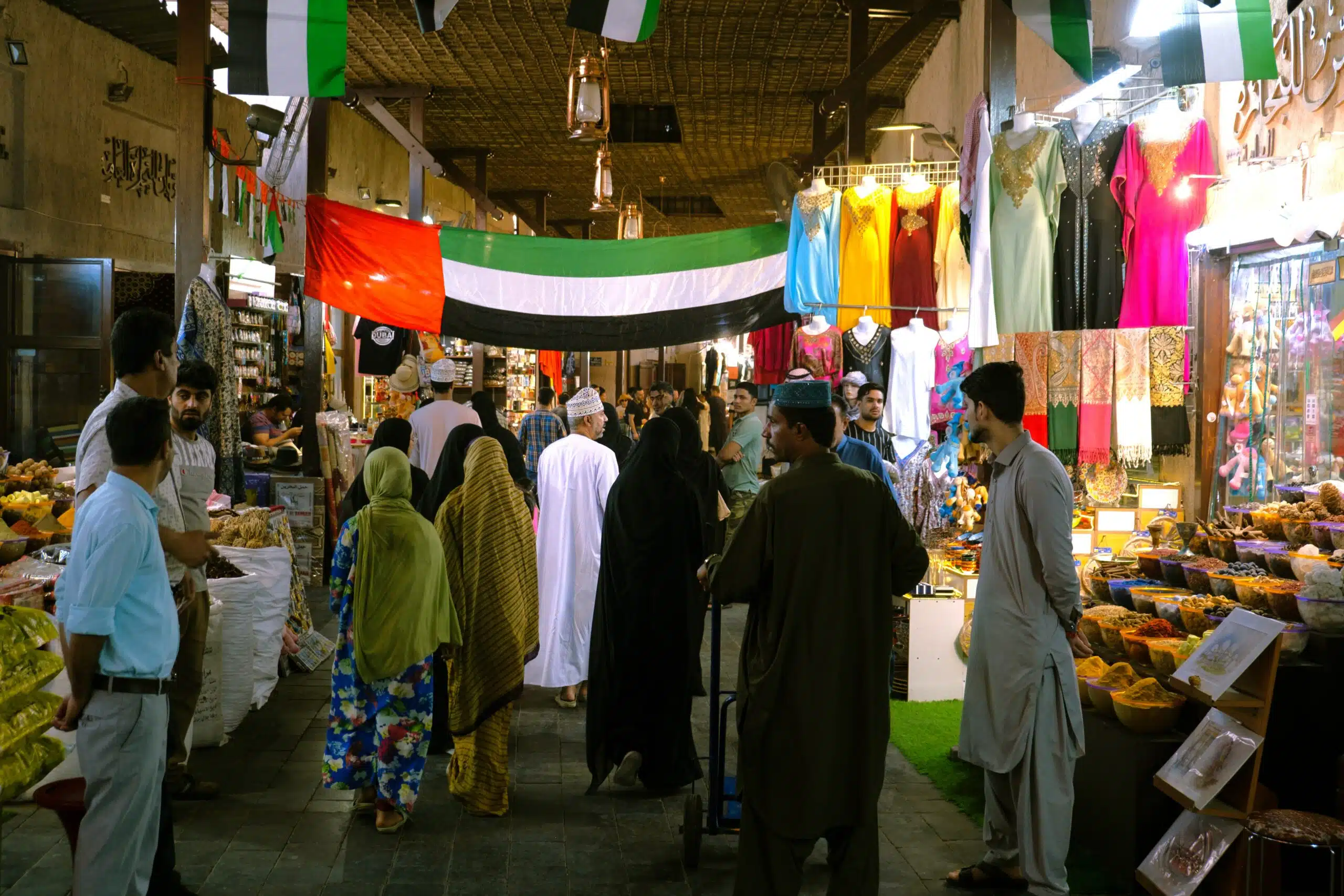 Discover Old Dubai's authentic flavors and stories on a cultural walking tour celebrating UAE National Day with Frying Pan Adventures and Rove Hotels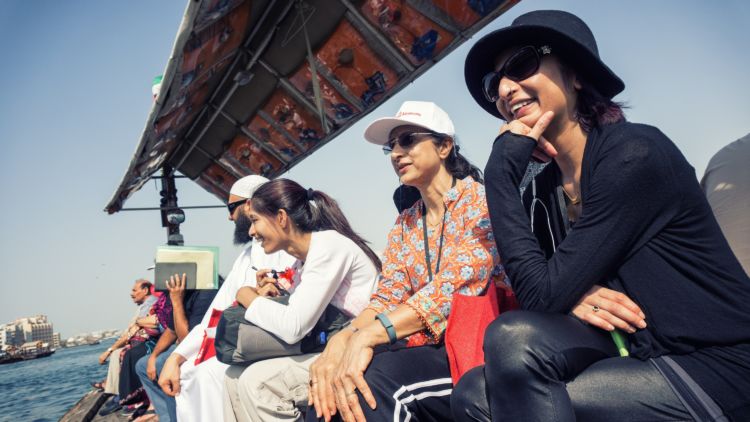 Explore Dubai's historic souks while indulging in nostalgic foods and hearing stories of the city's first communities – the perfect mix of sightseeing and food!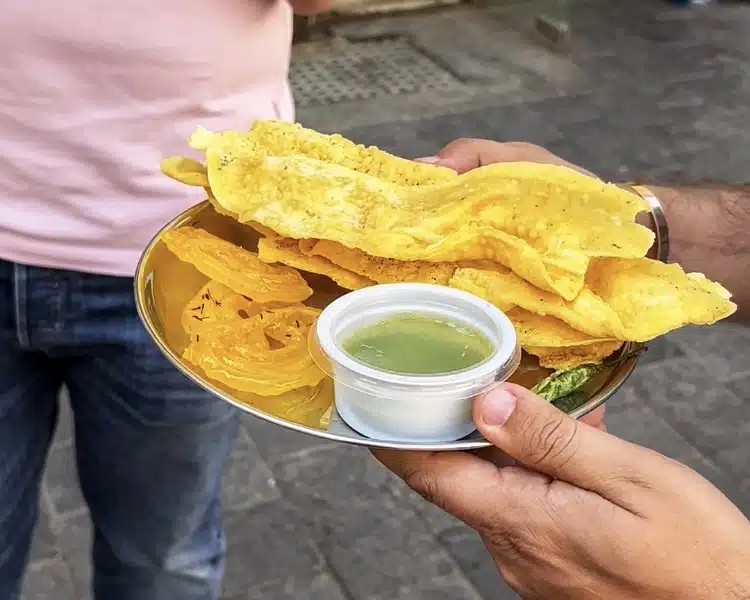 Snack your way across 5 South East Asian and Iranian stops in the back alleys of the Spice and Gold Souks in Dubai.