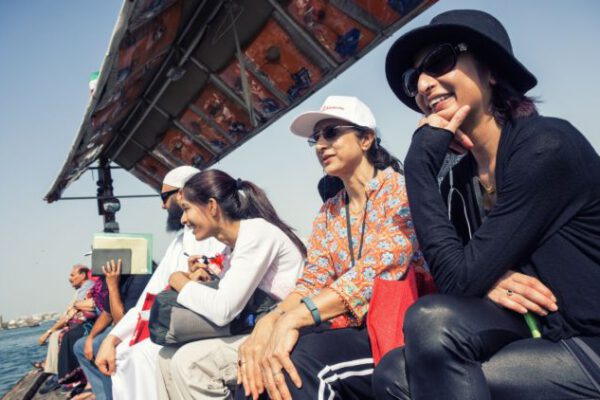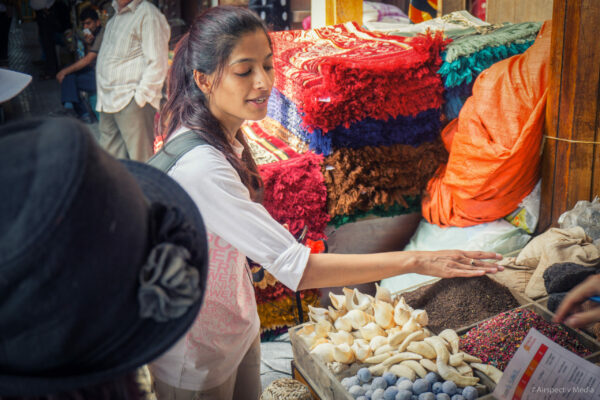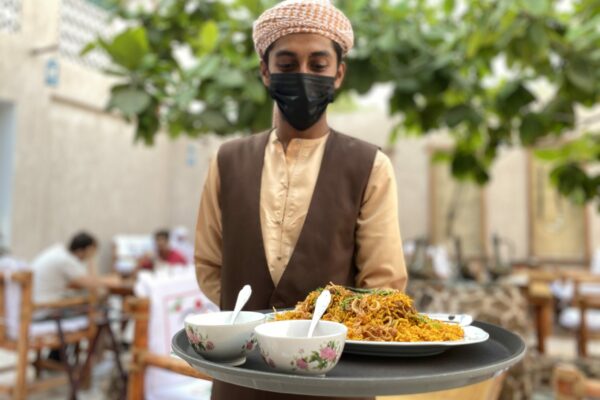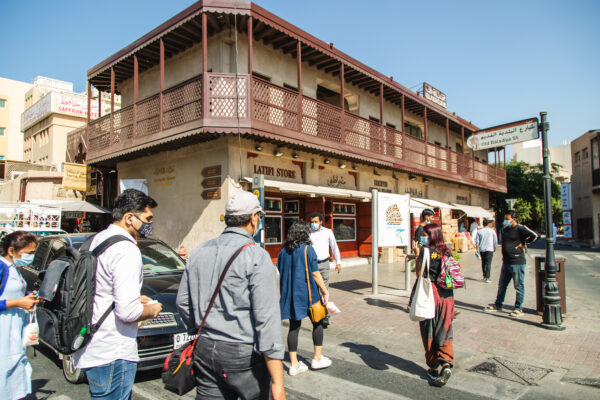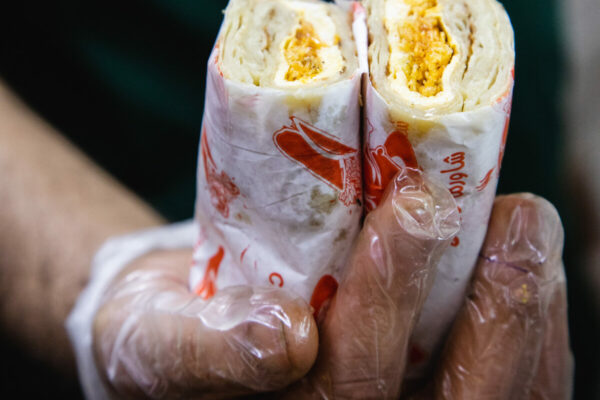 Explore Dubai's historic souks while indulging in nostalgic foods and hearing stories of the city's first communities - the perfect mix of sightseeing and food!
Cover the Old Dubai 'must-do's'—the spice souk, abra ride, textile souk and Old Fahidi neighborhood—along a well-paced 4-hour route.
Experience Old Dubai like our friends would, only the stuff you have to see and eat rather than a standard touristy checklist.
Stand apart from the mammoth groups herded with a flag; our group is small and intimate, with only 10 to 12 fellow explorers.
Savour popular local snacks, tangy Indian treats and indigenous Emirati dishes.
Meet a local resident guide who thrives on stories and passion, not commissions from the souk; never feel pressured to spend!
Ride the abra, Dubai's oldest form of water transportation across the historic Creek.
Play SPINGO, our proprietary spice game that transforms the touristy souk into a fun, easy-to-play and immersive experience. (*not offered during Ramadan)
End of Sept to May. Morning and evening tours offered on selected days of the week.
2 snack stops, 1 local sandwich with tea, and 1 main meal. *Route may vary during summer, May to Sep.
Carry earphones for the audio system used by our guide.
Minimum age of 8 years recommended given duration and walking involved. No infants/strollers.
Walking only; distance covered is ~3.4km/ 2.1mi with stops in between.
Tastings include Gluten/Lactose/Dairy/Nuts. Please notify us of severe allergies.
The tour requires a minimum of 2 guests; we may cancel and refund tickets if the minimum is not met.
Dress comfortably to walk.
Meet & Greet
Meet our friendly food tour guide at the historic Spice Souk & learn about the significance of the Al Ras neighbourhood.
Egg Rolls & Tea
Fuel up with an Old Dubai nostalgic treat washed down with sweet milky tea in the back alleys of the souk. (G/D)
SPINGO at Deira Spice Souk
Play a fun and educational round of Spicy Bingo through the aromatic alleys of the souk. (During Ramadan, SPINGO will be replaced with a quiz on the fruit of Ramadan – dates.)
Icy Persian Treat
Sample a traditional, refreshing Iranian dessert doused in rose syrup and lemon juice.
Abra Ride
Cross the creek from Deira to Bur Dubai in a traditional wooden boat.
1970s Cafeteria Lane
We walk into a narrow lane bustling with hawkers selling delicious crunchy snacks—you can't leave without trying one (or five)! (G/D)
Textile Souk Stroll
Take a quick walk through the vibrant textile souk and witness religious tolerance firsthand in Dubai.
Indian Sweet-Spicy Snack
Pop a round of vegetarian Indian street snacks: tangy chutney and lentil filled crisp 'puris.' (G)
Emirati Heritage Restaurant
Enjoy a traditional meat and rice pilaf (M), a rich vegetarian stew and our favourite sweet dumplings (G/D).
Allergens Key: Contains G-Gluten; D-Dairy; N-Nuts; M-Meat (Beef/Lamb); P-Poultry; F-Fish; S-Shellfish. We regret that there may not be substitutes for dishes. Even if specific dishes do not contain these ingredients, we cannot guarantee against cross-contamination of allergens in the restaurant kitchens.
We meet right by the Grand Souk Information Center at the Spice Souk parking lot exit (near the intersection).
GPS link: https://goo.gl/maps/ekJ62x7G9ZtXJ1xQ8
Please be on time, we don't wait for latecomers! Given traffic, limited parking and different starting/ending locations, we strongly recommend that you take the metro rather than driving to the trail. If you plan to take a taxi, please budget extra time for traffic.
Nearby metro: Al Ras (start) and Al Fahidi (end).
Here's What Past Guests on This Tour Are Saying
Other Tours You May Like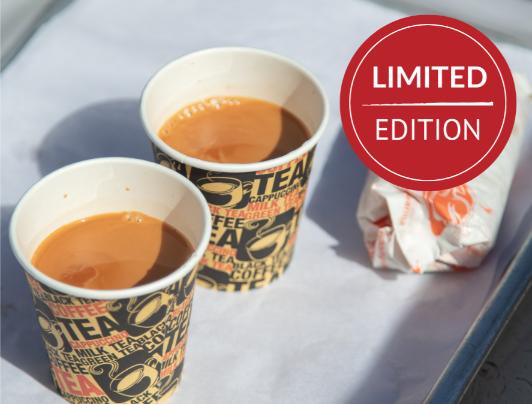 Get a taste of Dubai's most historic neighbourhood on this special edition National Day tour in collaboration with Project Chaiwala & Rove Hotels.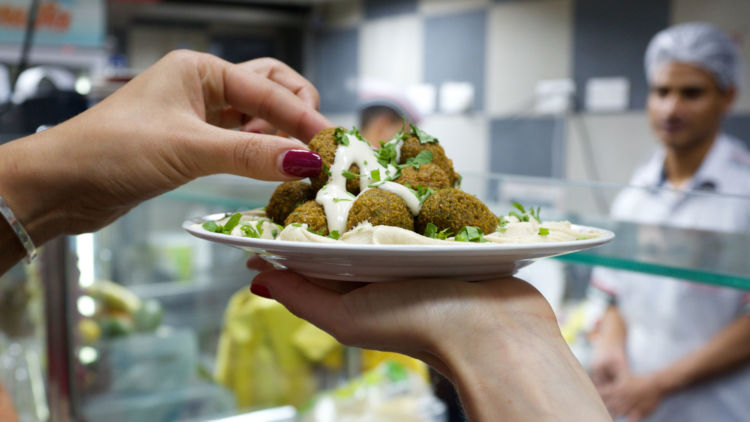 Experience the flavours and stories of our favourite Middle Eastern mezze, specialty dishes and desserts on our longest-running food tour.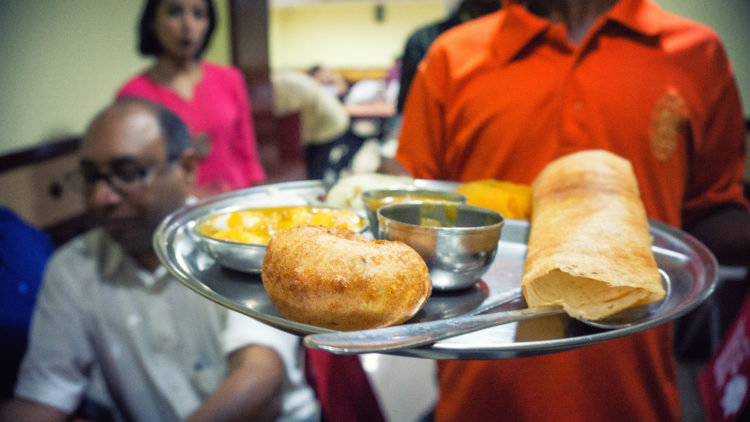 Visit Dubai's oldest Indian neighbourhood to sample the best street food and popular dishes from the North and South Indian communities in the city.