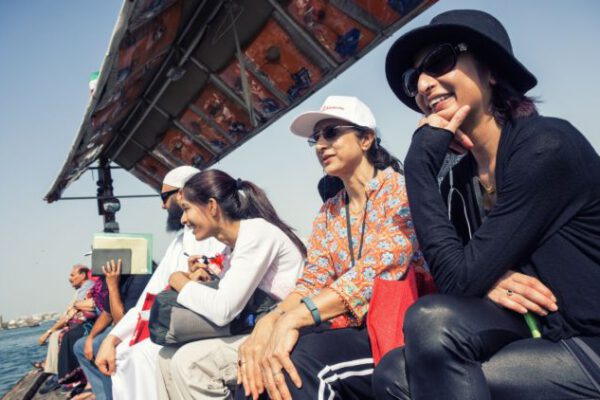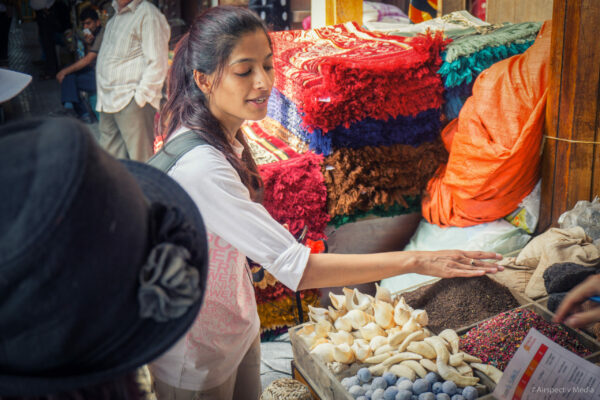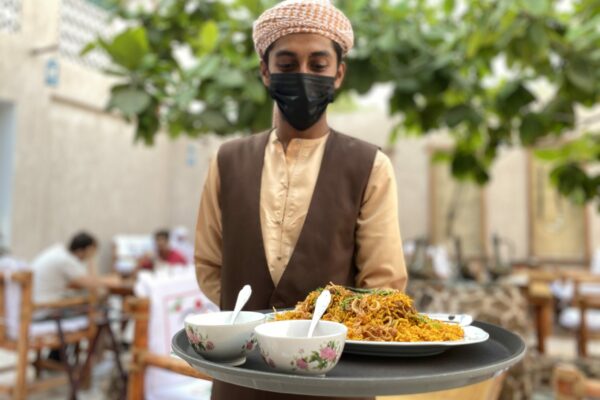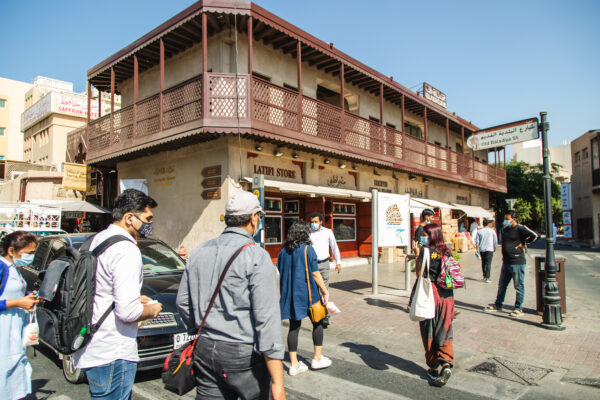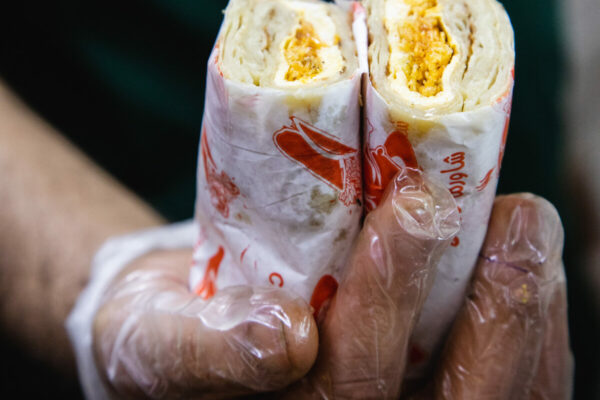 Explore Dubai's historic souks while indulging in nostalgic foods and hearing stories of the city's first communities - the perfect mix of sightseeing and food!
Cover the Old Dubai 'must-do's'—the spice souk, abra ride, textile souk and Old Fahidi neighborhood—along a well-paced 3.5-hour route.
Experience Old Dubai like our friends would, only the stuff you have to see and eat rather than a standard touristy checklist.
Stand apart from the mammoth groups herded with a flag; our group is small and intimate, with only 10 to 14 fellow explorers.
Savour popular local snacks, tangy Indian treats and indigenous Emirati dishes.
Meet a local resident guide who thrives on stories and passion, not commissions from the souk; never feel pressured to spend!
Ride the abra, Dubai's oldest form of water transportation across the historic Creek.
Play SPINGO, our proprietary spice game that transforms the touristy souk into a fun, easy-to-play and immersive experience.
**May-Sept tours: Summer tours are shortened by one stop to reduce the walking and to make them more summer-friendly.
2 snack stops, 1 local sandwich with tea, and 1 main meal.
Carry earphones for the audio system used by our guide.
Minimum age of 8 years recommended given duration and walking involved. No infants/strollers.
Walking only; distance covered is ~3.4km/ 2.1mi with stops in between.
Tastings include Gluten/Lactose/Dairy/Nuts. Please notify us of severe allergies.
The tour requires a minimum of 3 guests; we may cancel and refund tickets if the minimum is not met.
Dress comfortably to walk.
Meet & Greet
Meet our friendly food tour guide at the historic Spice Souk & learn about the significance of the Al Ras neighbourhood.
Egg Rolls & Tea
Fuel up with an Old Dubai nostalgic treat washed down with sweet milky tea in the back alleys of the souk. (G/D)
SPINGO at Deira Spice Souk
Play a fun and educational round of Spicy Bingo through the aromatic alleys of the souk.
Icy Persian Treat
Sample a traditional, refreshing Iranian dessert doused in rose syrup and lemon juice.
Abra Ride
Cross the creek from Deira to Bur Dubai in a traditional wooden boat.
1970s Cafeteria Lane
We walk into a narrow lane bustling with hawkers selling delicious crunchy snacks—you can't leave without trying one (or five)! (G/D)
Textile Souk Stroll
Take a quick walk through the vibrant textile souk and witness religious tolerance firsthand in Dubai.
Emirati Heritage Restaurant
Enjoy a traditional meat and rice pilaf (M), a rich vegetarian stew and our favourite sweet dumplings (G/D).
Allergens Key: Contains G-Gluten; D-Dairy; N-Nuts; M-Meat (Beef/Lamb); P-Poultry; F-Fish; S-Shellfish. We regret that there may not be substitutes for dishes. Even if specific dishes do not contain these ingredients, we cannot guarantee against cross-contamination of allergens in the restaurant kitchens.
All prices below include 5% VAT and all the food and water that the guide orders for the group on the tour. Soft beverages are not included.
Shared Tour:
We offer 2 ticket types. The non-refundable ticket may not be changed/refunded for any reason once booked.
On public tours, the flex ticket may be either (a) rescheduled or (b) refunded minus a 35 AED cancellation fee per ticket, anytime up to an hour before the tour commences. Within an hour of the tour start time, no changes are possible on a flex ticket.
Non-refundable option: AED 435 per person
Flex option: AED 478.50 per person
Private Tour:
Rates per private group based on group size below:
6 guests or fewer – AED 3056
7 guests – AED 3484
8 guests – AED 3982
9 guests – AED 4480
10 guests – AED 4893
11 guests – AED 5382
12 guests – AED 5871
13 guests – AED 6361
14 guests – AED 6882
Refund/Rescheduling Policy on Private Tours:
21 days or more before tour date: All tickets may be fully refunded or rescheduled.
8 to 21 days before tour date: Tour may either (a) be rescheduled for a fee of AED 25% of the original group ticket price paid or (b) partially refunded (70% of total price paid).
7 or less days before tour date: No changes possible.
Only one date reschedule possible per private group booking, depending on availability.
In the case of reductions in the group size, the same refund policy as above applies. A full refund 21 days or more before tour date; partial refund (70% of the difference) 8 to 21 days before tour date; no changes 7 days or less before tour date.
If gift cards or gifted tickets have been used for any portion of the private tour booking, any full or partial refunds due will be made to the original gift card or gifted ticket.
As an example, if the tour is on the 25th of November:
Full refunds/free rescheduling is possible up until the 4th of November only (= 25th Nov minus 21 days)
Between the 5th of November and 17th of November ( = 25th Nov – 7 days), the partial refund/pay-to-reschedule policy applies.
18th November onwards, no changes would be possible.
For Children in Private Tour Groups:
We recommend this tour for children 8 years and above. However we do take children younger than 8 years on the tour if their parent/guardian feel they can manage through the duration of the experience.
Children 4 years and above are to be included as regular guests in the group size. Children below 4 go free.
We do offer children discounts for children between the ages of 4 and 8. This option will be provided while booking the tour online.
Diaper changing facilities are not available on the tour.
We meet right by the Grand Souk Information Center at the Spice Souk parking lot exit (near the intersection).
GPS link: https://goo.gl/maps/ekJ62x7G9ZtXJ1xQ8
Please be on time, we don't wait for latecomers! Given traffic, limited parking and different starting/ending locations, we strongly recommend that you take the metro rather than driving to the trail. If you plan to take a taxi, please budget extra time for traffic.
Nearby metro: Al Ras (start) and Al Fahidi (end).
Here's What Past Guests on This Tour Are Saying
Please note that our tour routes and featured stops, including restaurants and other establishments, are subject to change. These changes can occur due to unforeseen circumstances such as lack of availability, closures or operational adjustments at any of our planned locations. In the event of such changes, our team will adapt the tour to offer a comparable experience. However, we do not offer refunds due to these alterations, as they are beyond our control. We appreciate your understanding and flexibility, and are committed to ensuring you have a delightful and memorable experience with us.
Please click here for our complete list of terms and conditions.
Other Tours You May Like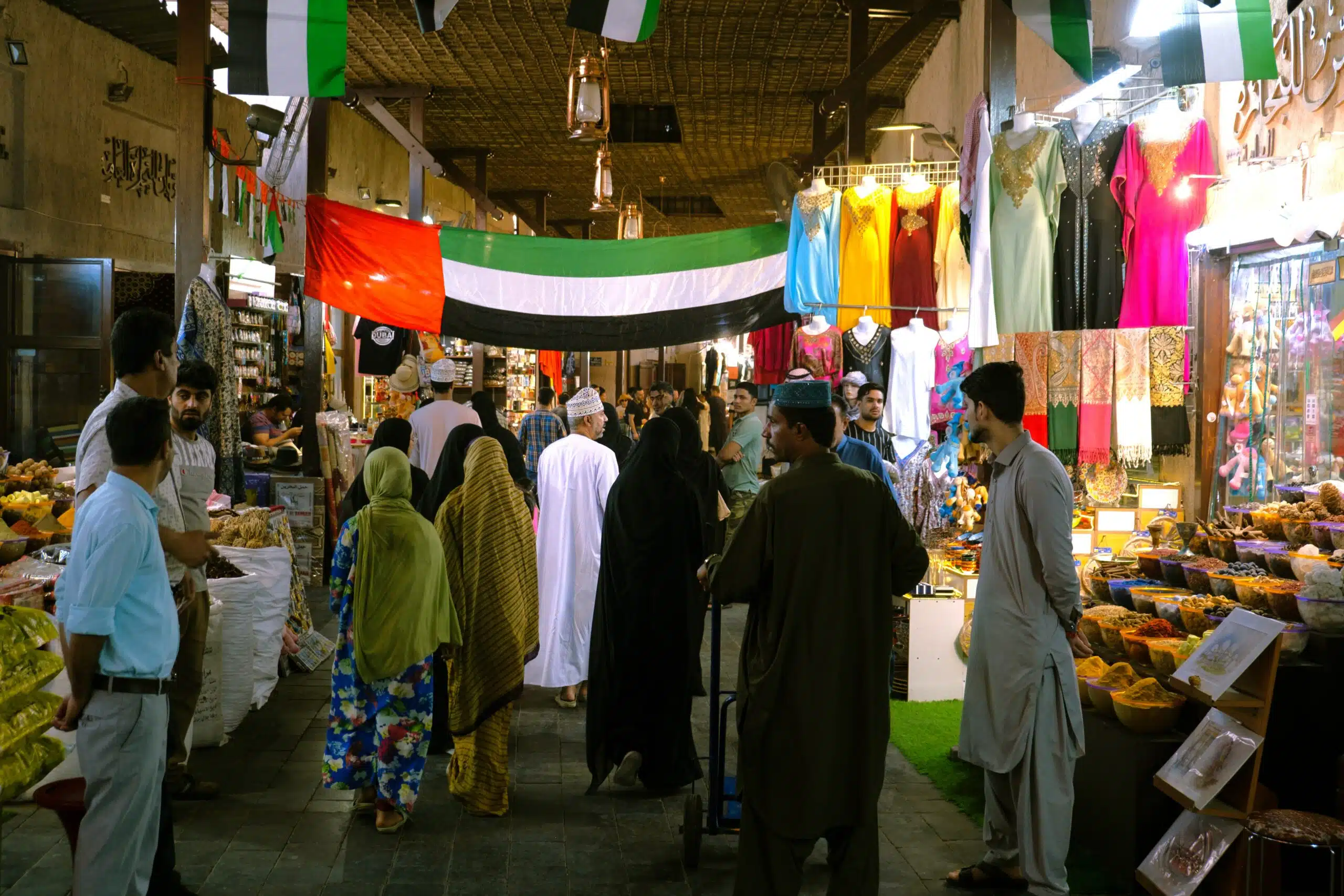 Discover Old Dubai's authentic flavors and stories on a cultural walking tour celebrating UAE National Day with Frying Pan Adventures and Rove Hotels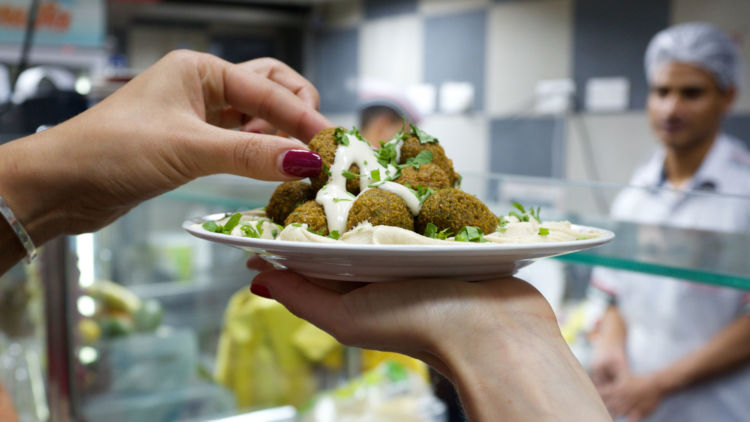 Experience the flavours and stories of our favourite Middle Eastern mezze, specialty dishes and desserts on our longest-running food tour.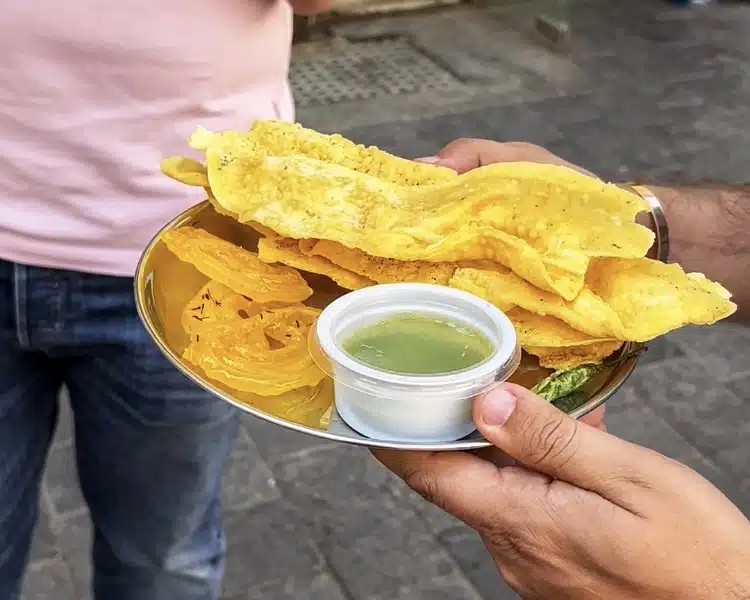 Snack your way across 5 South East Asian and Iranian stops in the back alleys of the Spice and Gold Souks in Dubai.