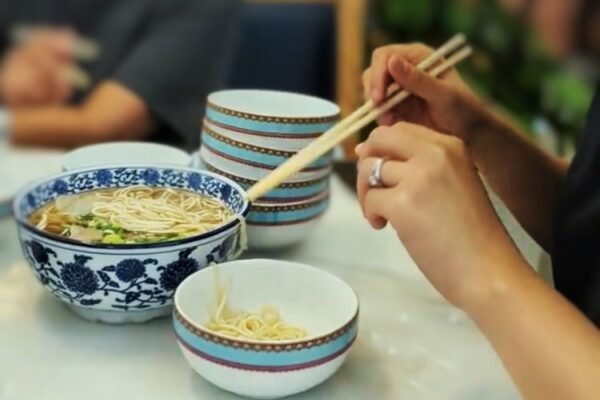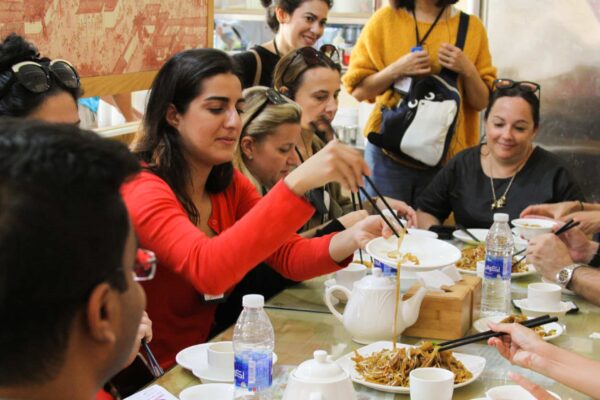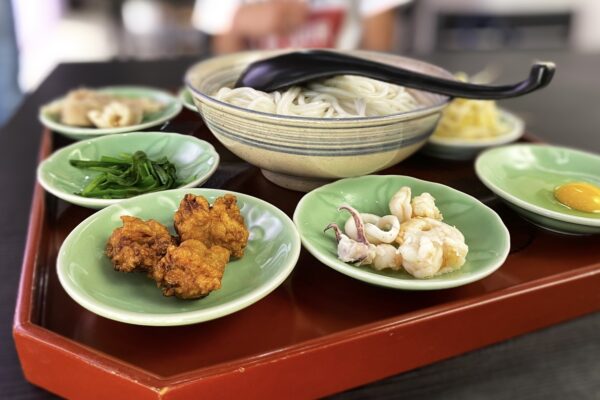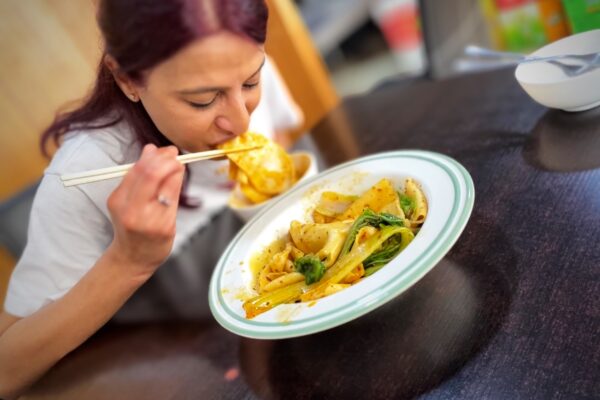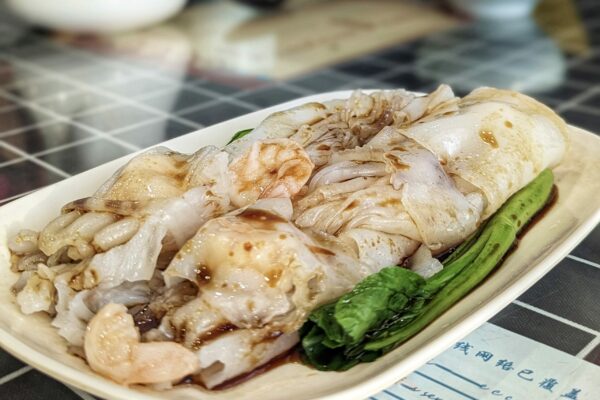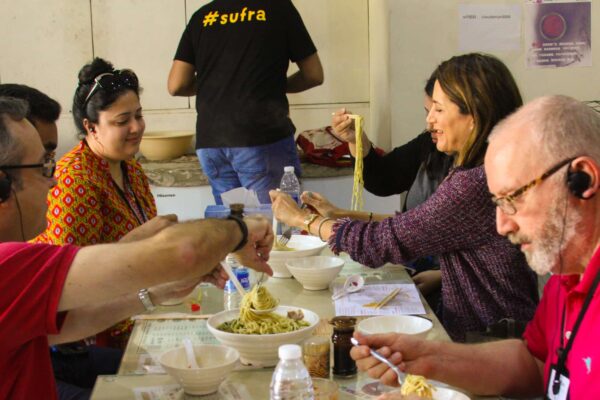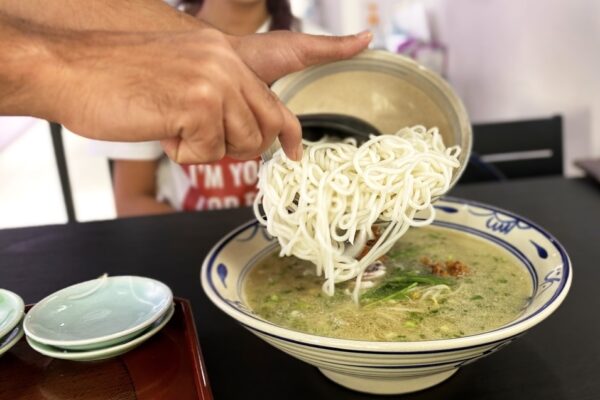 Discover 7 unique noodles dishes across 5 authentic restaurants in International City with a Chinese noodle aficionado—a unique bonding experience!
Meet a Chinese gastronome and noodle aficionado who will decode the many geographical and cultural influences of Chinese cuisine.
Steer away from stereotypes of Chinese take-out and try 7 noodle bowls that native Chinese love to order across 5 different restaurants, from a deconstructed bowl of Cross Bridge noodles to chewy hand-pulled flat noodles licked with chilli sauce.
Compare the flavours and diversity of Chinese cuisine and its major influences. We'll explore the umami flavours of the East, the mellow notes of the Cantonese region, and the hot and spicy flavours of the Sichuan province.
Carry earphones for the audio system used by our guide.
Minimum age of 14 years recommended. If your child is younger than 14 years, please reach out to us before booking.
Walking only; our stops are located close to one another.
Tastings include Gluten/Lactose/Dairy/Nuts. Not recommended for vegetarians or anyone with serious gluten intolerances. Please notify us of severe allergies.
The tour requires a minimum of 3 guests; we may cancel and refund tickets if the minimum is not met.
Dress comfortably to walk.
All prices below include 5% VAT and all the food and water that the guide orders for the group on the tour. Soft beverages are not included.
Ticket Types:
We offer 2 ticket types. The non-refundable ticket may not be changed/refunded for any reason once booked.
On private tours, the flex option may be either (a) rescheduled or (b) partially refunded (70% of total price paid), anytime up to 24 hours before the tour commences. Within 24 hours of the tour start time, no changes are possible on a flex ticket.
Private Tour:
Rates per group based on group size below:
Non-Refundable Option:
2 guests – AED 1722
3 guests – AED 2110.5
4 guests – AED 2373
5 guests – AED 2572.5
6 guests – AED 2614.5
7 guests -AED 2976.76
8 guests – AED 3402
9 guests – AED 3827.25
10 guests – AED 4252.5
Flexible Option:
2 guests – AED 1792
3 guests – AED 2215.5
4 guests – AED 2513
5 guests – AED 2747.5
6 guests – AED 2824.5
7 guests – AED 3221.75
8 guests – AED 3682
9 guests – AED 4142.25
10 guests – AED 4602.5
We meet near our first restaurant stop in International City. Please review your confirmation email closely for meeting point details.
Here's What Past Guests on This Tour Are Saying
Other Tours You May Like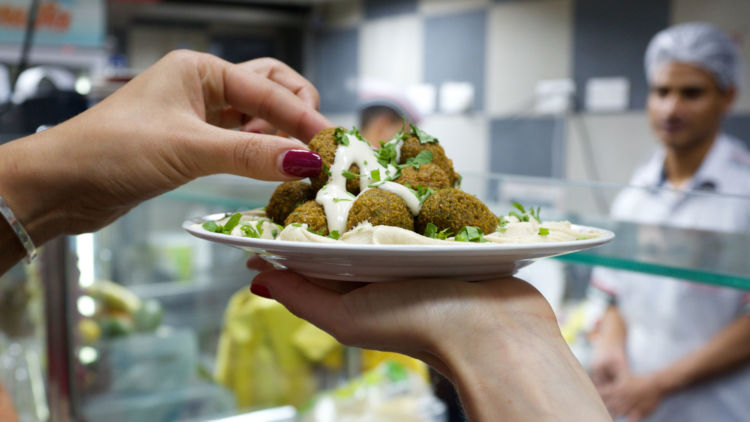 Experience the flavours and stories of our favourite Middle Eastern mezze, specialty dishes and desserts on our longest-running food tour.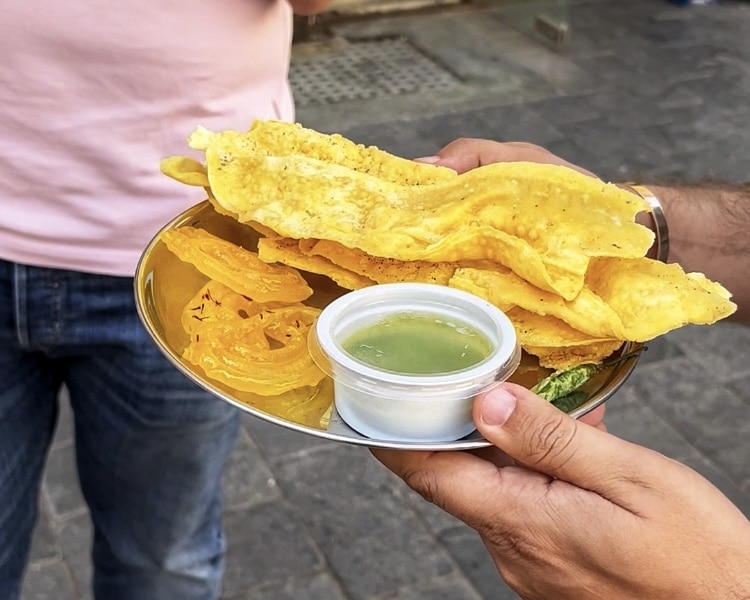 Snack your way across 5 South East Asian and Iranian stops in the back alleys of the Spice and Gold Souks in Dubai.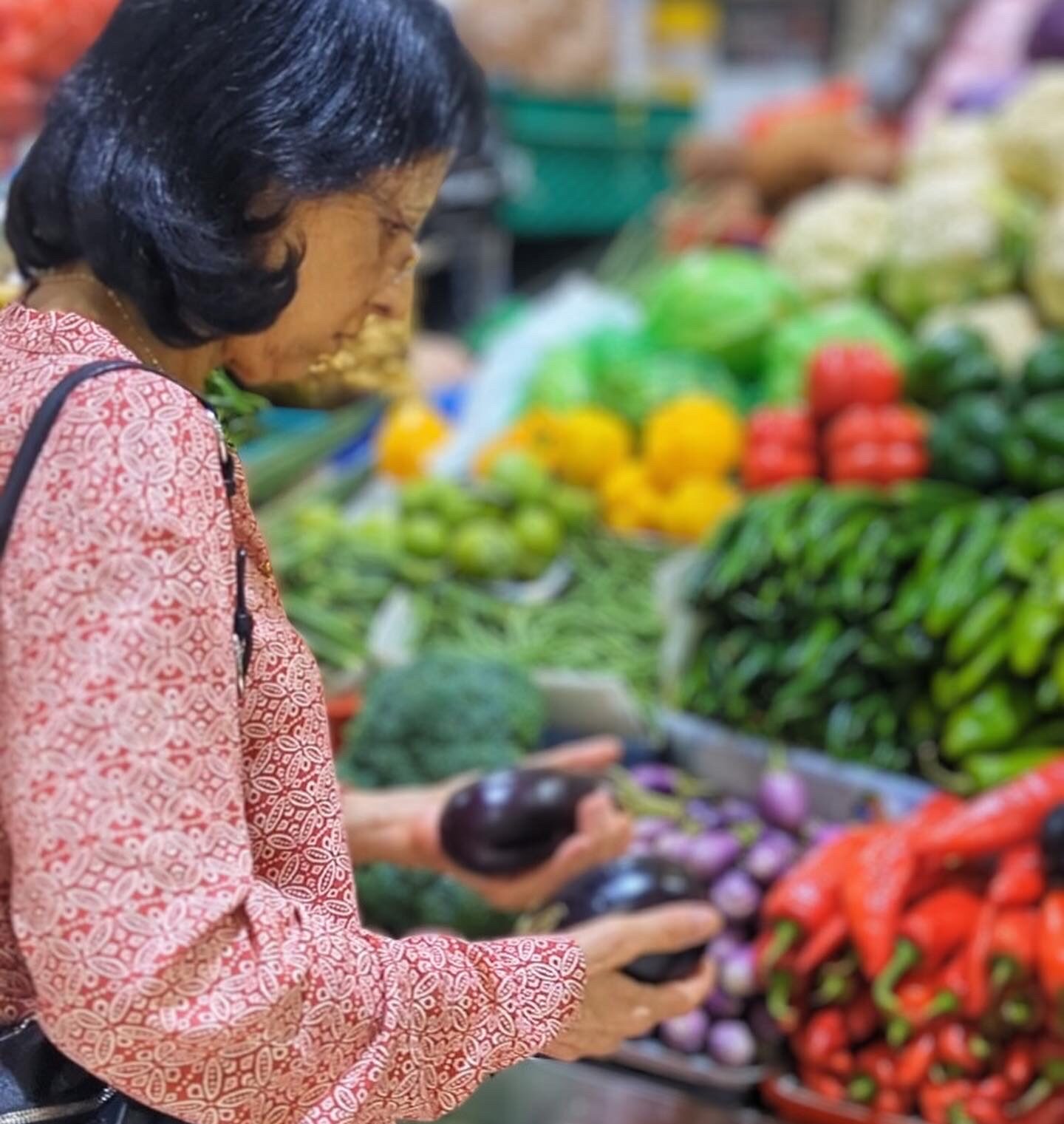 Shop and lunch at the largest indoor fish and vegetable market in Dubai with our founders' very lovable mother, a 40+ year UAE veteran and highly experienced senior nutritionist.