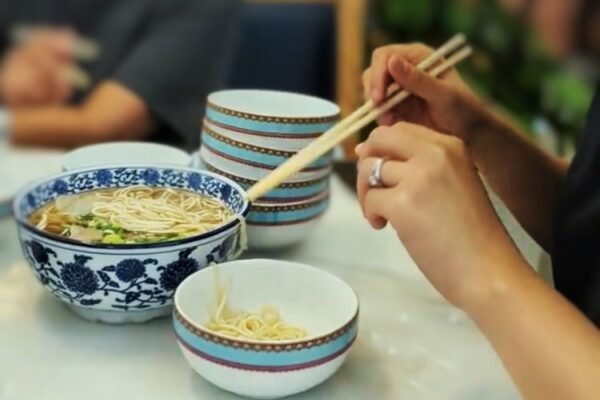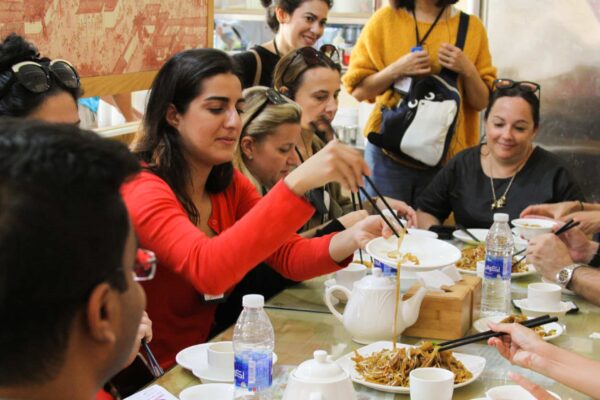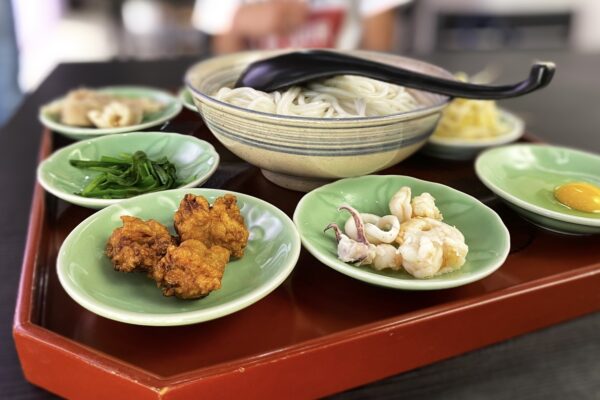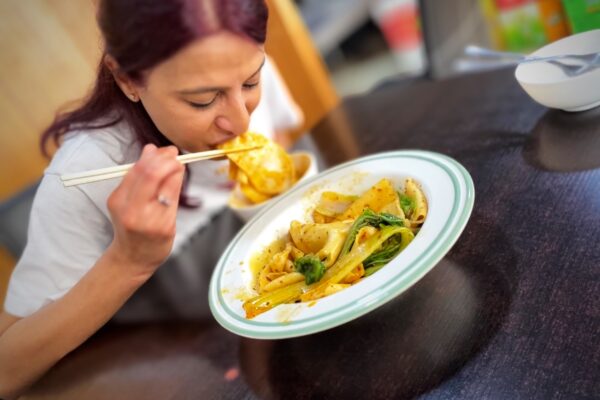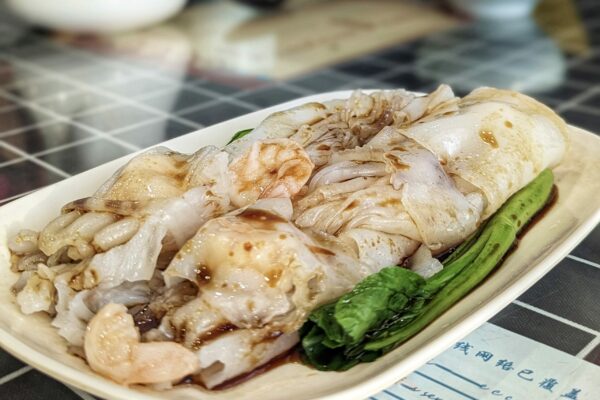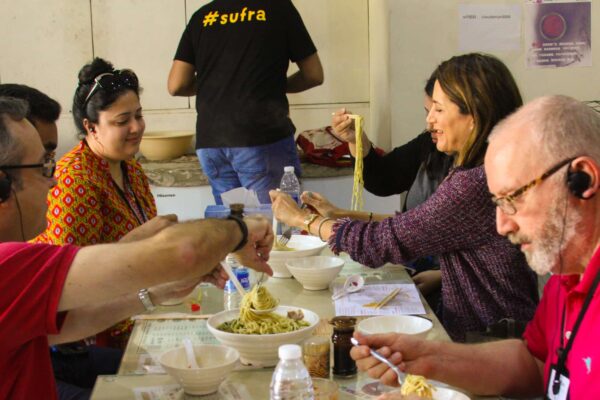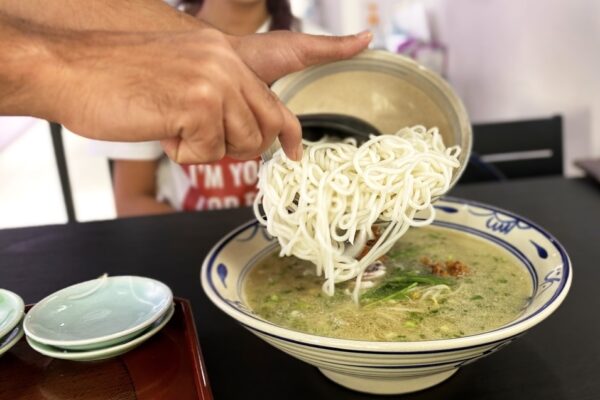 Discover 7 unique noodles dishes across 5 authentic restaurants in International City with a Chinese noodle aficionado—a unique bonding experience!
Meet a Chinese gastronome and noodle aficionado who will decode the many geographical and cultural influences of Chinese cuisine.
Steer away from stereotypes of Chinese take-out and try 7 noodle bowls that native Chinese love to order across 5 different restaurants, from a deconstructed bowl of Cross Bridge noodles to chewy hand-pulled flat noodles licked with chilli sauce.
Compare the flavours and diversity of Chinese cuisine and its major influences. We'll explore the umami flavours of the East, the mellow notes of the Cantonese region, and the hot and spicy flavours of the Sichuan province.
Carry earphones for the audio system used by our guide.
Minimum age of 14 years recommended. If your child is younger than 14 years, please reach out to us before booking.
Walking only; our stops are located close to one another.
Tastings include Gluten/Lactose/Dairy/Nuts. Not recommended for vegetarians or anyone with serious gluten intolerances. Please notify us of severe allergies.
The tour requires a minimum of 3 guests; we may cancel and refund tickets if the minimum is not met.
Dress comfortably to walk.
All prices below include 5% VAT and all the food and water that the guide orders for the group on the tour. Soft beverages are not included.
Rates per private group based on group size below:
6 guests or fewer – AED 3056
7 guests – AED 3484
8 guests – AED 3982
9 guests – AED 4480
10 guests – AED 4893
11 guests – AED 5382
12 guests – AED 5871
Refund/Rescheduling Policy on Private Tours:
21 days or more before tour date: All tickets may be fully refunded or rescheduled.
8 to 21 days before tour date: Tour may either (a) be rescheduled for a fee of AED 25% of the original group ticket price paid or (b) partially refunded (70% of total price paid).
7 or less days before tour date: No changes possible.
Only one date reschedule possible per private group booking, depending on availability.
In the case of reductions in the group size, the same refund policy as above applies. A full refund 21 days or more before tour date; partial refund (70% of the difference) 8 to 21 days before tour date; no changes 7 days or less before tour date.
If gift cards or gifted tickets have been used for any portion of the private tour booking, any full or partial refunds due will be made to the original gift card or gifted ticket.
As an example, if the tour is on the 25th of November:
Full refunds/free rescheduling is possible up until the 4th of November only (= 25th Nov minus 21 days)
Between the 5th of November and 17th of November ( = 25th Nov – 7 days), the partial refund/pay-to-reschedule policy applies.
18th November onwards, no changes would be possible.
We meet near our first restaurant stop in International City. Please review your confirmation email closely for meeting point details.
Here's What Past Guests on This Tour Are Saying
Please note that our tour routes and featured stops, including restaurants and other establishments, are subject to change. These changes can occur due to unforeseen circumstances such as lack of availability, closures or operational adjustments at any of our planned locations. In the event of such changes, our team will adapt the tour to offer a comparable experience. However, we do not offer refunds due to these alterations, as they are beyond our control. We appreciate your understanding and flexibility, and are committed to ensuring you have a delightful and memorable experience with us.
Please click here for our complete list of terms and conditions.
Other Tours You May Like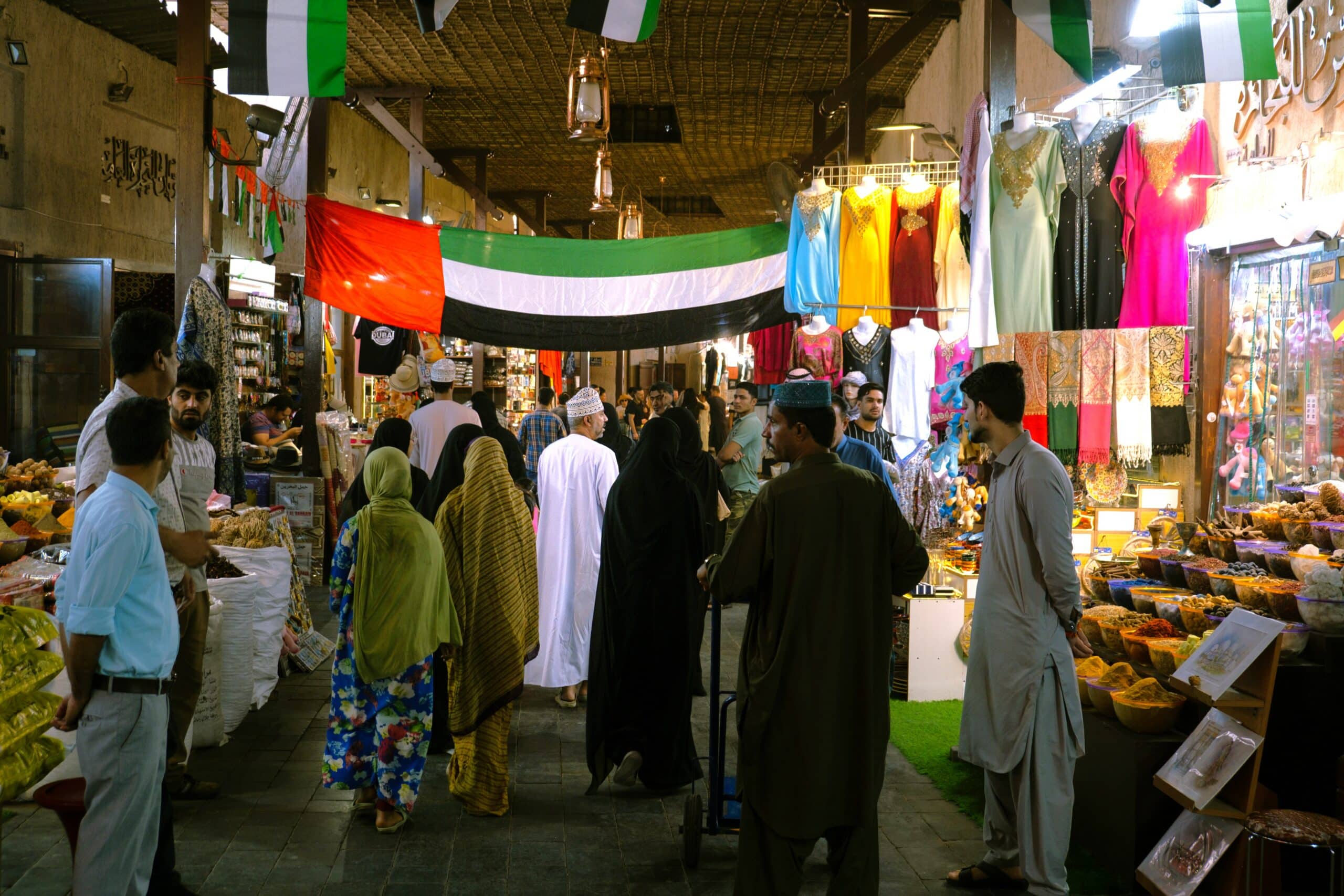 Discover Old Dubai's authentic flavors and stories on a cultural walking tour celebrating UAE National Day with Frying Pan Adventures and Rove Hotels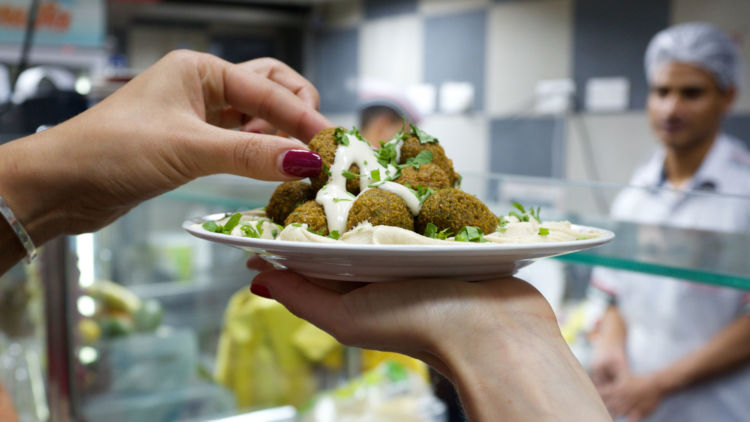 Experience the flavours and stories of our favourite Middle Eastern mezze, specialty dishes and desserts on our longest-running food tour.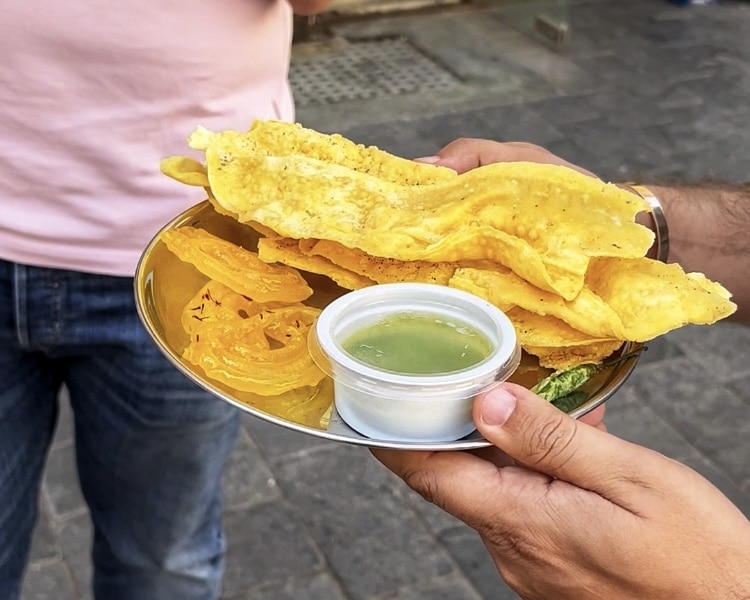 Snack your way across 5 South East Asian and Iranian stops in the back alleys of the Spice and Gold Souks in Dubai.