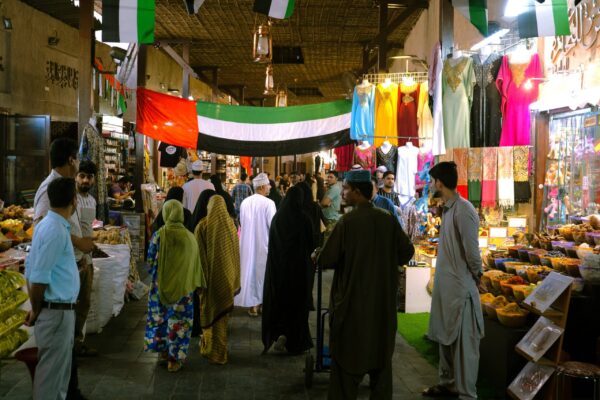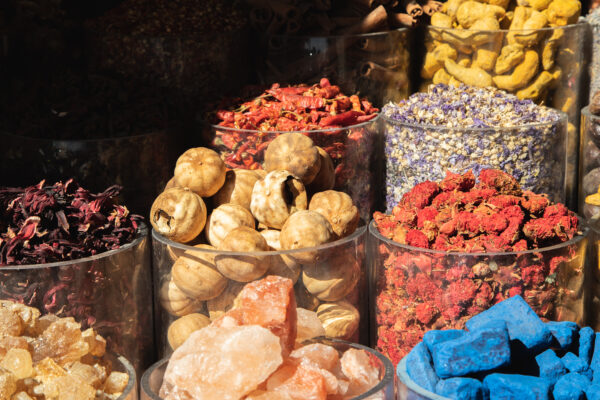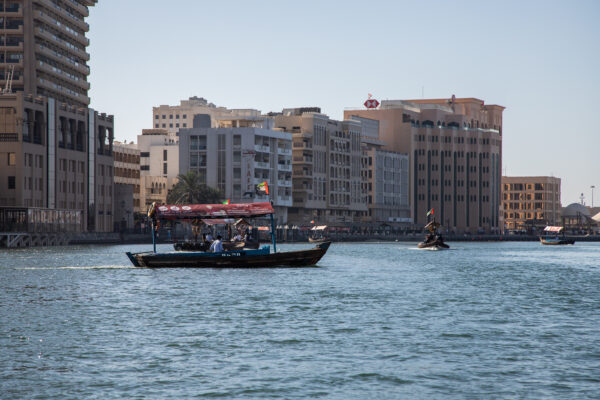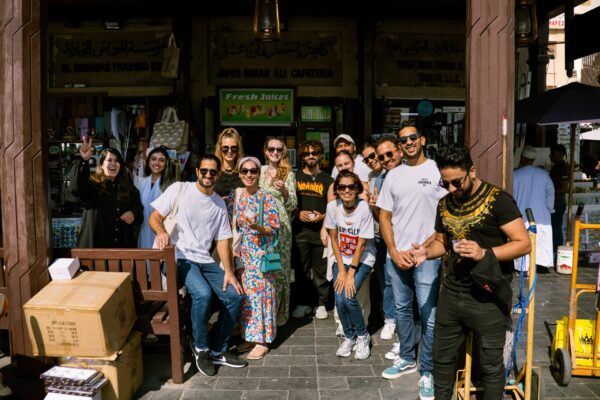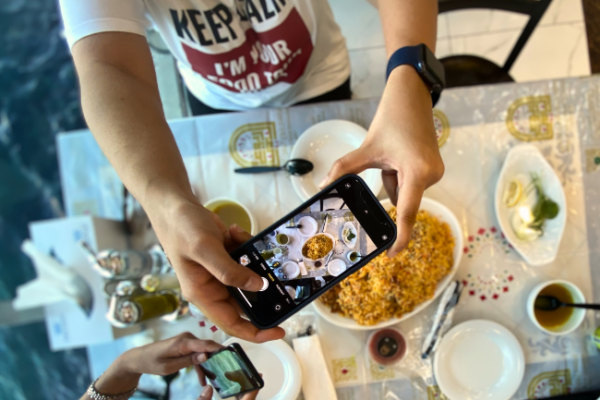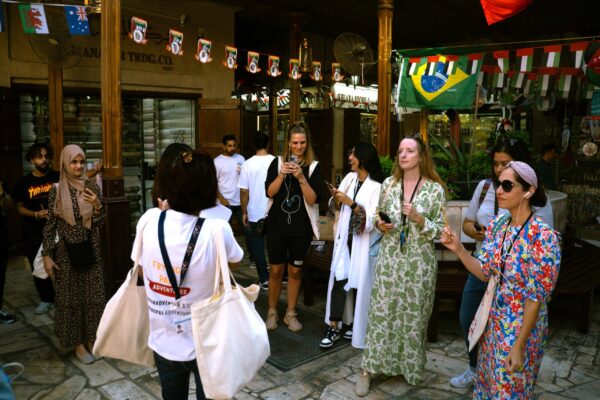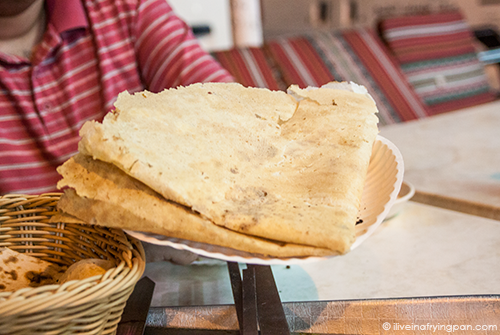 Discover Old Dubai's authentic flavors and stories on a cultural walking tour celebrating UAE National Day with Frying Pan Adventures and Rove Hotels.
Special thanks to Rove Hotels for supporting the cost of this tour for any explorers who're keen to join this tour!
Embark on a culinary and cultural adventure in Old Dubai with the 2nd edition of our UAE National Day Tour, brought to you by two homegrown brands passionate about helping people connect deeper with the soul of Dubai: Frying Pan Adventures and Rove Hotels.
Thanks to Rove Hotels, skip the hassle of juggling the traffic and parking situation at the Spice Souk! Instead, conveniently park for free and freshen up at Rove City Center Deira where you'll meet your tour guide and the founder of Frying Pan Adventures, Arva, and board the bus to the Spice Souk. We'll get you kitted with our signature tote bags and all the essentials you need to hit the back alleys of Old Dubai.
This small-group walking tour invites you to explore the historic creek side and celebrate the diverse flavours and stories of Dubai's communities.
Enjoy a tissue-thin bread made on the spot with adventurous toppings
Pair deep-fried nostalgic snacks with almond chai served in traditional clay pots (yours to take home!) from iconic 1970s cafeterias.
Unwind at the end of the tour over a sumptuous Yemeni meal with fragrant rice, succulent meat, and flaky bread perfect for dipping into a hearty stew.
Take a traditional abra ride across the creek, offering a unique way to relive the old times.
Immerse yourself in the soul and vibe of Old Dubai through engaging games, surprises, and charming hidden alleys.
Don't miss this opportunity to experience the authentic heart of the city in the least touristy way possible.
After the tour, you'll board the bus back to Rove City Centre.
Option 1: Thursday, Nov 30th, 4:30PM to 8:45PM
Option 2: Friday, Dec 1st, 4:30PM to 8:45PM
2 snack stops, 2 beverages, 1 sit-down meal.
Carry earphones for the audio system used by our guide.
Minimum age of 8 years recommended. If your child is younger than 8 years, please reach out to us before booking.
Walking only; actual distance covered is ~1.5km/ 0.9mi with stops in between.
Tastings include Gluten/Lactose/Dairy/Nuts. Not recommended for anyone with serious gluten intolerances. Please notify us of severe allergies.
The tour requires a minimum of 4 guests; we may cancel and refund tickets if the minimum is not met.
Dress comfortably to walk.
Meet & Greet at Rove
Kickstart your culinary adventure at Rove Hotel Deira City Center with convenient free parking, where you'll meet our knowledgeable guide and fellow food enthusiasts.
Journey to Spice Souk
Hop on our comfortable bus as we head towards the aromatic heart of Al Ras, the Spice Souk.
Iranian Bread Making
Witness the artistry of an Iranian female chef at a unique cafeteria, where traditional bread is made right before your eyes, accompanied by a blend of familiar and exotic toppings (G).
Spice Souk Game
Engage in an enticing game at the spice souk that promises to tantalize your senses and test your spice knowledge – expect the unexpected!
Timeless Souk Cafeteria
Quench your thirst with a choice of rose lemonade or dive into the past with a quirky, nostalgic beverage at the oldest cafeteria from the 1950s.
Abra Ride across Deira Creek 
Experience Dubai's historic waterway with a scenic abra boat ride across the Deira creek, a tradition woven into the city's fabric.
Textile Alley Treats
In the lively textile souk, savor the crunchiest samosas (G) paired with special chai served in clay pots (D).
Explore the Textile Souk
Stroll the back alleys of the textile souk and learn about some interesting economic and religious twists in Dubai's past.
Communal Yemeni Dinner
Relax and connect over a communal Yemeni meal featuring a meaty rice pilaf (P/M), beans, and flaky Yemeni bread (G).
Return to Rove City Centre
Bid farewell to the vibrant alleys of Al Ras and return to Rove City Centre.
Allergens Key: Contains G-Gluten; D-Dairy; N-Nuts; M-Meat (Beef/Lamb); P-Poultry; F-Fish; S-Shellfish. We regret that there may not be substitutes for dishes. Even if specific dishes do not contain these ingredients, we cannot guarantee against cross-contamination of allergens in the restaurant kitchens.
Rove City Centre (map location here). Please be on time so you don't miss the demo or the bus leaving to Al Ras!
You may either drive to Rove City Centre or take the metro to City Centre Deira (red line) and walk across (~5 minutes)
Please note that our tour routes and featured stops, including restaurants and other establishments, are subject to change. These changes can occur due to unforeseen circumstances such as lack of availability, closures or operational adjustments at any of our planned locations. In the event of such changes, our team will adapt the tour to offer a comparable experience. However, we do not offer refunds due to these alterations, as they are beyond our control. We appreciate your understanding and flexibility, and are committed to ensuring you have a delightful and memorable experience with us.
Please click here for our complete list of terms and conditions.
Other Tours You May Like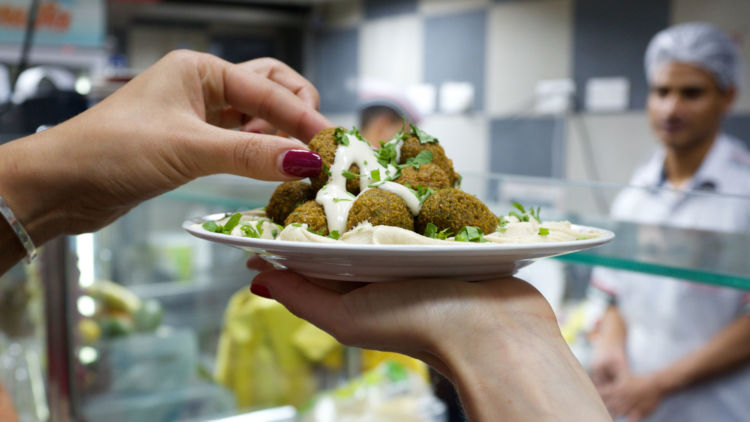 Experience the flavours and stories of our favourite Middle Eastern mezze, specialty dishes and desserts on our longest-running food tour.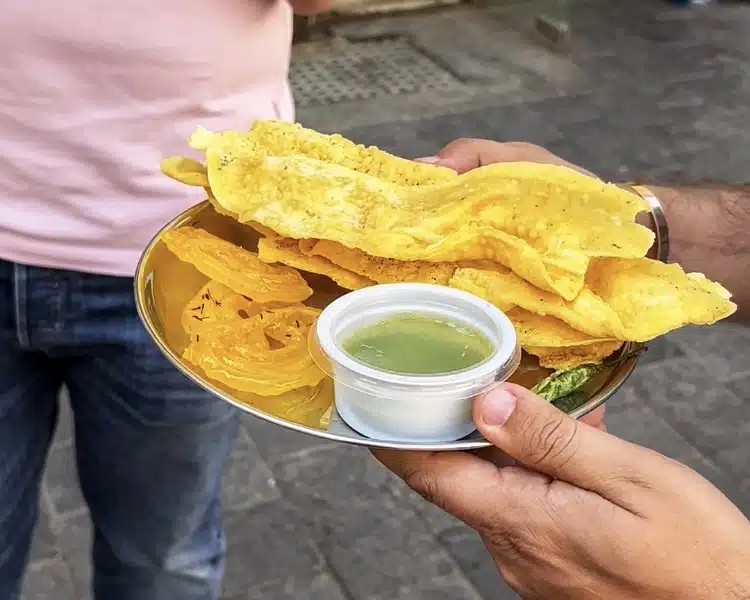 Snack your way across 5 South East Asian and Iranian stops in the back alleys of the Spice and Gold Souks in Dubai.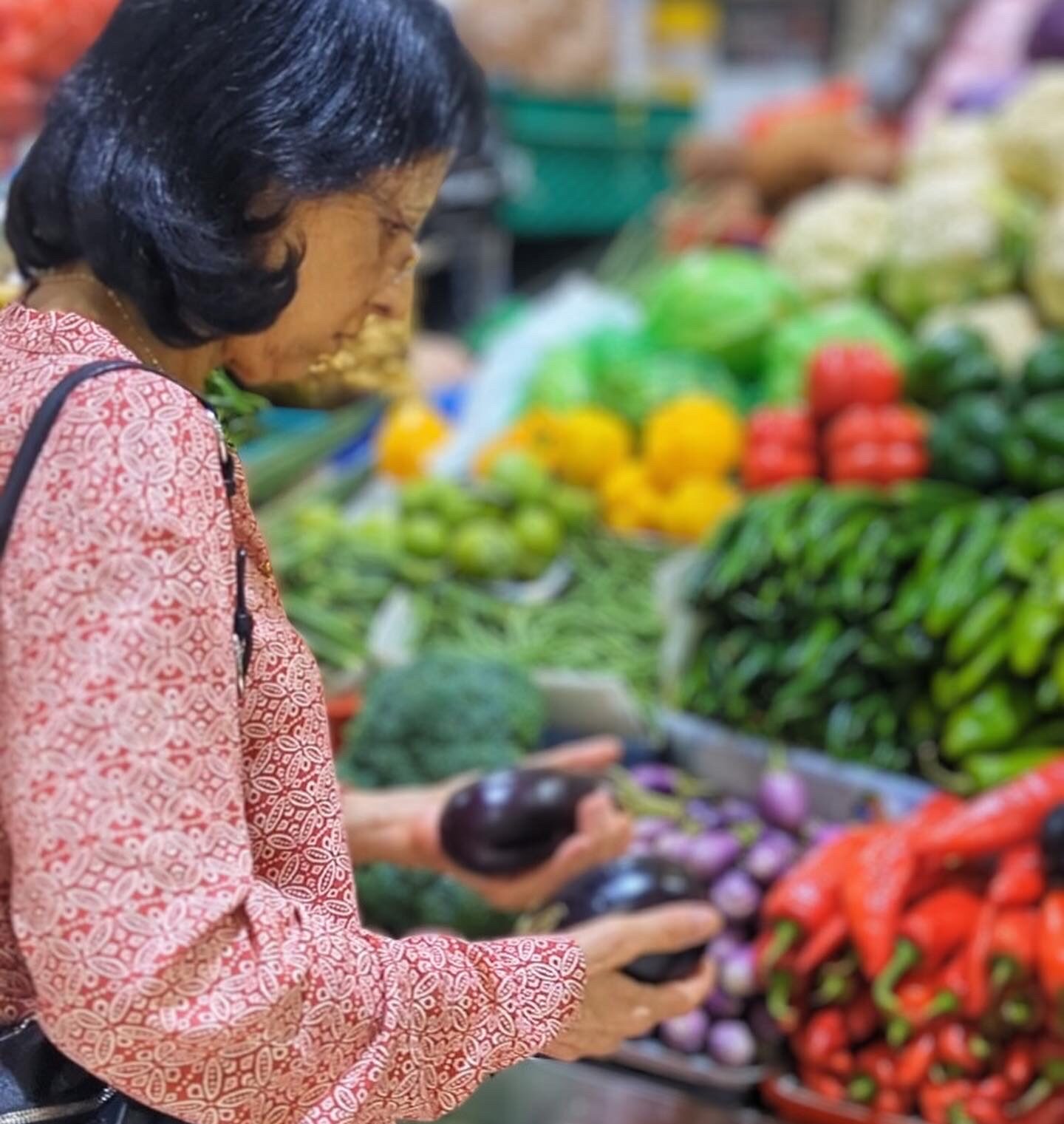 Shop and lunch at the largest indoor fish and vegetable market in Dubai with our founders' very lovable mother, a 40+ year UAE veteran!