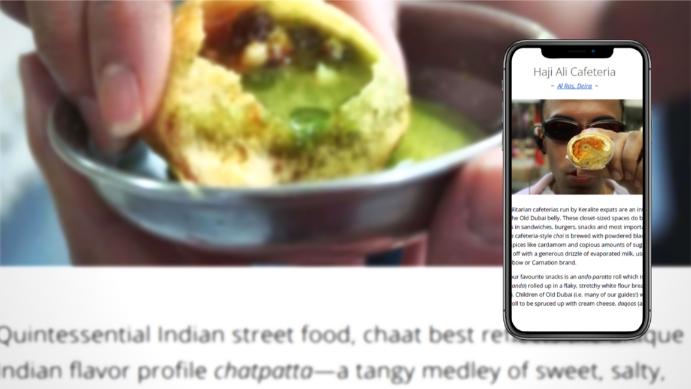 Whether you'd like explore on your own or you'd like to savour Dubai from afar, our digital guide books will reveal our favourite spots and insider knowledge of the city.
Wander on your own with any or all our PDF guidebooks showcasing the stops along our routes on our signature food tours: Middle Eastern Food Pilgrimage, Dubai Souks and Creekside Food Walk and Little India on a Plate.
Visit 4-5 delicious food stops listed in every guidebook along with recommendations on what to order.
Explore the city at your own convenience, while harnessing the research, time and passion we've invested in exploring the city over the years!