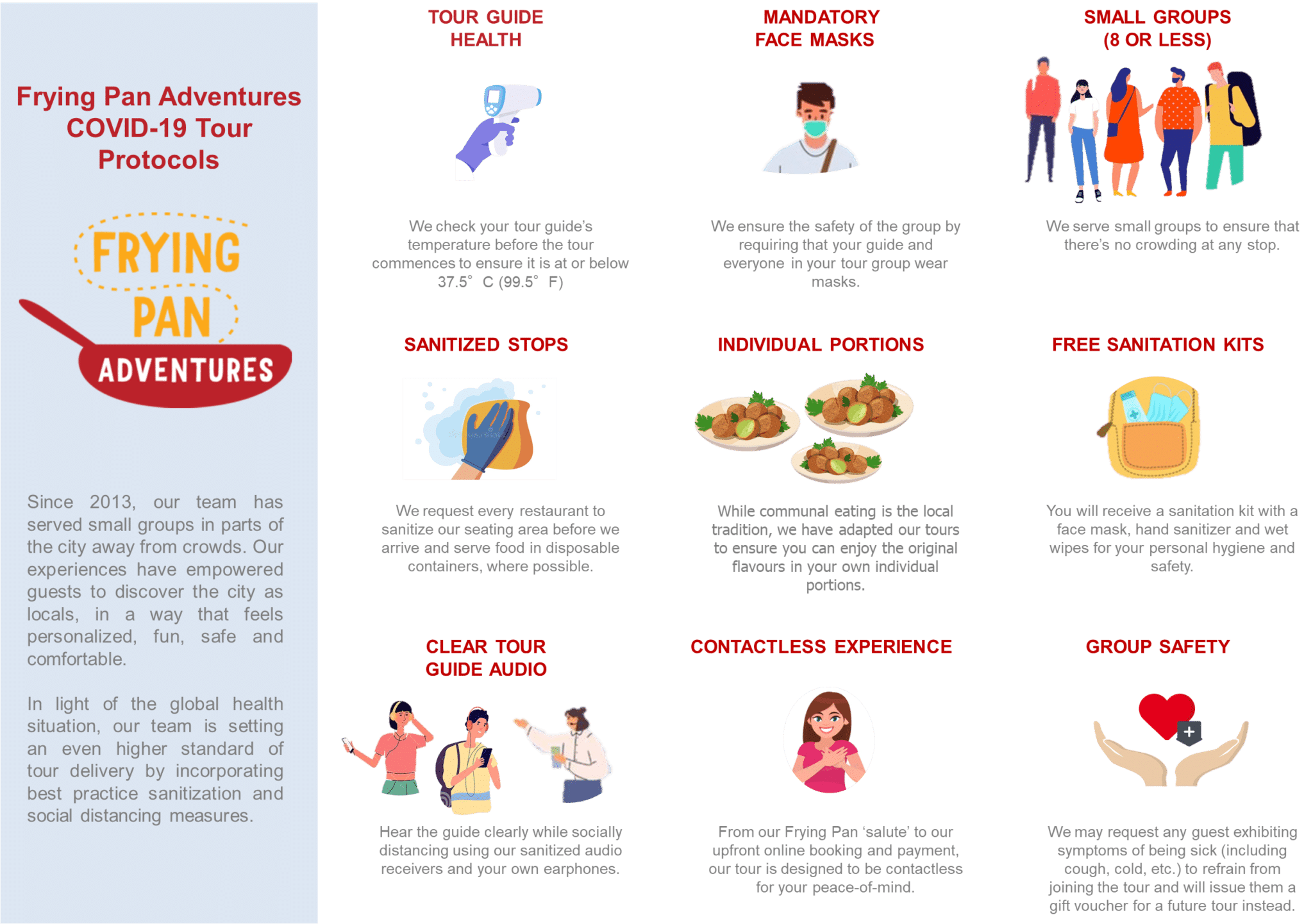 We are excited to welcome you back and hope you will visit Dubai soon!
Dubai government officials and front-line workers have done an excellent job of managing the COVID-19 health crisis. The city has reopened its doors to visitors and we look forward to welcoming you back to experience delicious Dubai.
Your well-being and that of others on our tours has always been, and will continue to be, a priority for us. Our experiences have always served small groups and are led by best-in-class professionals who keep your safety and enjoyment as their top priority. We have further set standards around COVID-19 protocols in line with leading industry practices to ensure that you have fun while feeling safe and at ease on our experiences.
While the full schedule of our small 8-person public group tours will only resume after September 2020, we are currently curating private experiences that are unique and fun for you and your companions. Please contact us at munch@fryingpanadventures.com or through our Contact page.
We fully understand if you're not ready to travel just yet but want to get a taste of what we do. Here are some virtual ways to stay connected from wherever you are, until you are ready to visit us again:
Scrumptiously yours,
Arva Ahmed
Chief Executive Muncher
Frying Pan Adventures