We asked our team to share the first hot tip that came to mind if a friend planned to visit.
With over 165 years collectively in Dubai, our team could possibly write a thesis on How to Experience Dubai—a thesis which we're pretty confident no one would have time to read. So instead, we narrowed it down to the first Dubai tip that came to mind when we asked ourselves: what advice would you give a dear friend visiting the city.
So dear friend, here's our list.
SIP KARAK ON THE BEACH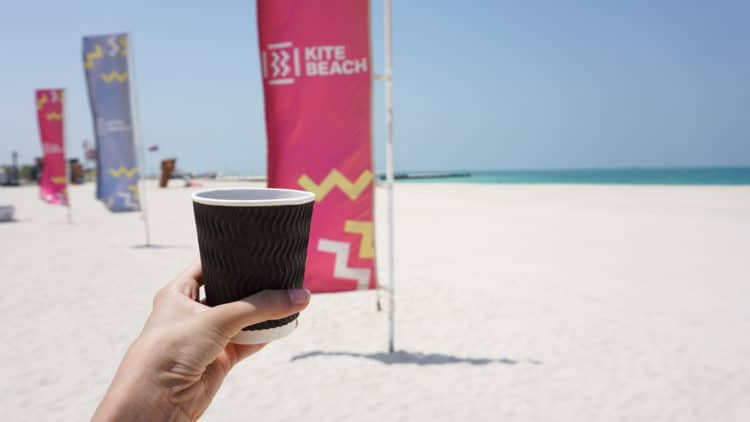 Tanya, our food tour host who juggles 5 jobs and still manages to cook everything from scratch for her dinner parties, shared a personal tip she uses with her own visitors: "My top tip is to get some karak, and take a stroll down Kite Beach. Of course this is in better weather. It is so serene and calm and reminds me of when as kids we used to get to the beach and have picnics and play volleyball. Some of our school trips involved going to the public beach, early on Friday morning, and cooking up a BBQ."
If you're not familiar with karak, make sure you check out our post on Top 9 Foods You Can't Leave Dubai Without Eating.
CARRY A SHAWL / PANTS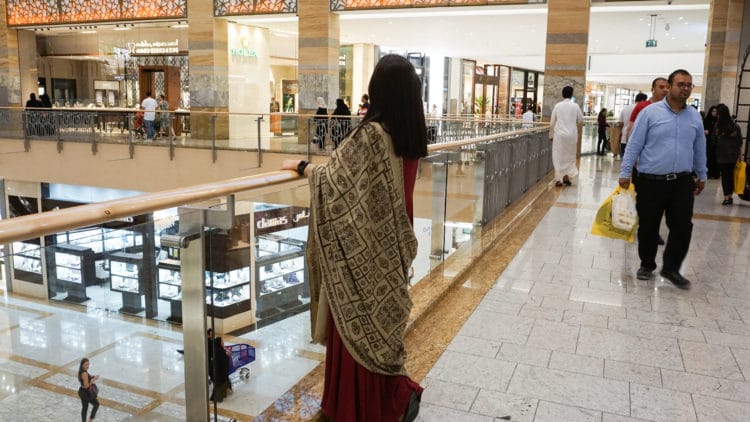 This tip comes from Noorin, our food host whose legacy to the world is her version of her aunt's mutton mandi—fall-of-the-bone spiced mutton shoulder over a glorious bed of rice. It might sound totally counter intuitive to cover up in a searingly hot desert city, but Noorin's top tip is useful for three reasons.
You decide to visit a mosque open to visitors, like the Jumeirah Mosque or Al Farooq Omar Bin Al Khattab Mosque.
Protect bare skin from sunburn during the hot months, May to September.
Avoid becoming a popsicle in public enclosed areas like the malls and metros where they blast the air conditioning.
BUY A NOL CARD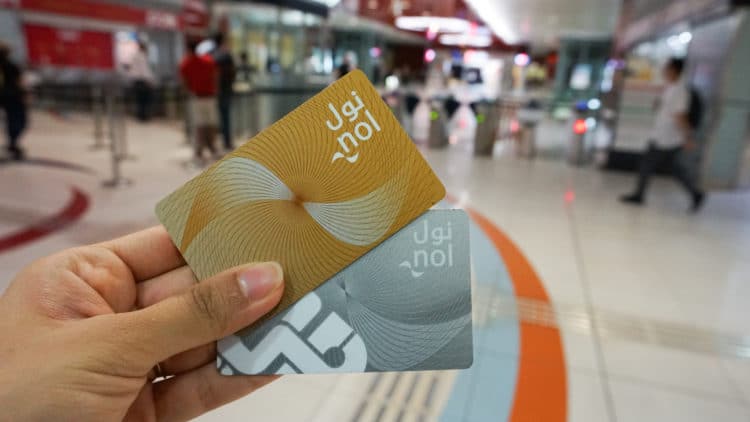 We're big fans of the Dubai metro and often recommend using it to get to our tours so you can breeze through traffic.
If you're in Dubai for a day or two, get the visitor's NOL Red paper pass which can be loaded up with up to 10 trips and only used on either the metro or the bus. But if you're here for longer and want to cover more ground, it may be worth upgrading. Mufaddal, a shrewd food detective who designs our special edition #Sufra experiences, says: "I'd recommend picking up a (silver/gold) NOL Card because it works for water transport as well—the Dubai ferry as well as the Marina water bus."
Check out the different NOL card options here and if you're still confused about which one to get, just drop us a line and we'd be happy to help!
RIDE THE ABRA AT SUNSET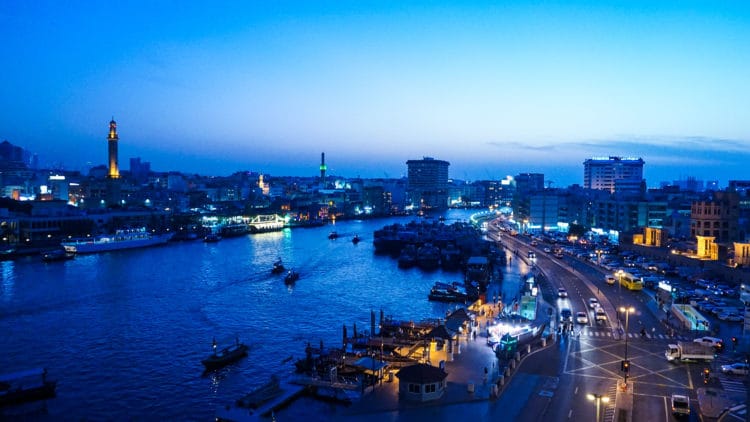 Farida, our General Manager with a razor sharp memory for everything from ancient Sanskrit culinary terms to Game of Thrones trivia, vouches for "an abraride across the creek—time it for just before sunset! This is my favorite time as the magical play of colors while crossing the waters is mesmerizing."
And if you're planning that abra ride, you may as well combine it with another of Farida's top tips: a visit to the Old Fahidi neighbourhood. "I know this is clichéd, but it remains one of my favourite parts of town. Whenever I need to disconnect from the city without having to waste too much money or time getting away, I go here to just get lost in the serenity."
GET INDULGENT AT MIRZAM CHOCOLATE MAKERS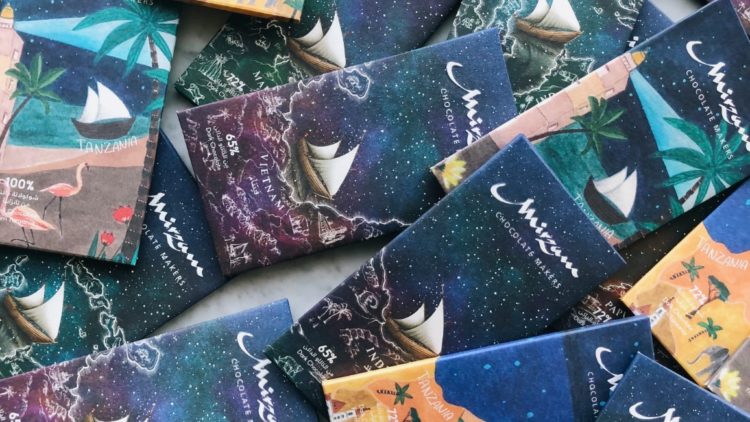 Stephanie, our Egyptian-Italian food trail host who is known for her simple but hard-hitting flavour combinations and three very fluffy cats, swears by Mirzam chocolates. From the sweet mouth of this chocolate fanatic herself:
"Tucked away in the arts neighborhood in the industrial area of the city is Dubai's first bean-to-bar chocolate factory, Mirzam. It's a small space, but it's beautiful and themed around the flavors found on the spice route—historically the UAE was a stop on this route, and these flavors are very much part of the culture—and you can see the chocolate-making process happening right in front of you. They offer factory tours, tastings, and they have a choco-centric cafe where you can enjoy chocolatey desserts and drinks. It's also one of my favorite places to pick up a tasty souvenir of the city: they make delicious chocolate-covered dates using locally-grown varieties, and you can pick up one of their award-winning chocolate bars featuring flavors from the region to take home."
Think she's said it all, save mentioning those Mirzam brownies. They're so decadent we worry if they're even legal.
SPEND AN EVENING ON RIGGA ROAD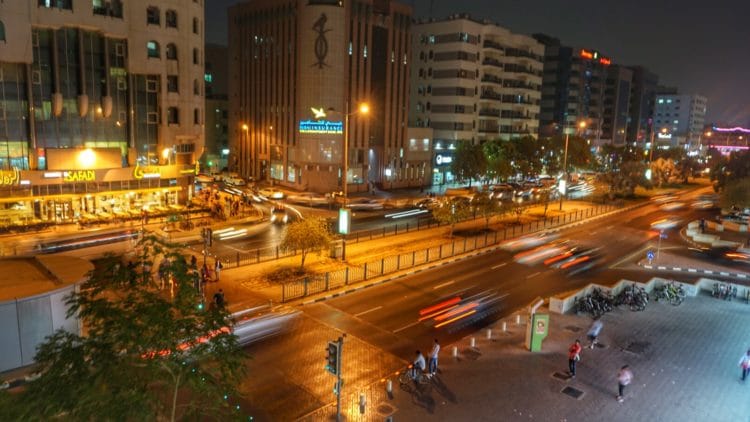 Our founder and Old Dubai bakery sleuth Arva shares a tip close to home. "I love Rigga, the street I grew up on, especially at night. It's got a vibe of its own. Whenever we have visitors, they end up spending their evenings just walking the length of Rigga, grabbing kebabs and hummus at Safadi, buying mindless souvenirs at the discount shops, sipping on a fruit cocktail from Juice World and sitting by the Rigga metro, just people watching. It's 10PM now and I can hear a guy strumming his guitar by the metro downstairs."
Incidentally, Rigga and its neighbouring streets are also home to some of the city's best Middle Eastern treats, which we feature on our Middle Eastern Food Pilgrimage.
STOCK UP ON SAFFRON AT THE SPICE SOUK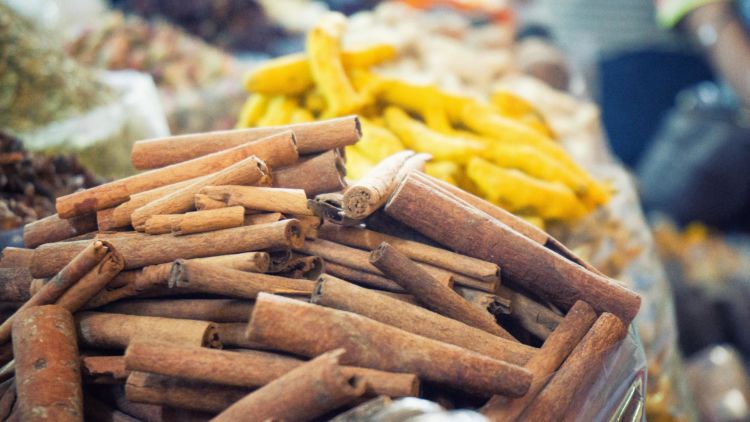 It's only natural that Atiya, the Queen of finding anything, absolutely anythingin the cluttered alleys of Old Dubai, would recommend the Deira Spice Souk.
"We get the cheapest saffron and there are variety of spices available. The souvenirs are priced much lower compared to mall prices." Though granted, not everyone has Atiya's souk smarts to get the best spices or the best rate. So here are 3 additional tips:
The highest grade of saffron, Sarghol, goes for around 10 dirhams a gram. It's usually kept in a large sealed jar inside the shop—saffron is never left exposed!
Avoid buying ground spices that are exposed in open sacks. Buy whole spices that you can grind or crush at home.
Don't feel pressured to buy at the first shop. Browse around before you take out your wallet!
GO HORSE RIDING ON THE ARABIAN SANDS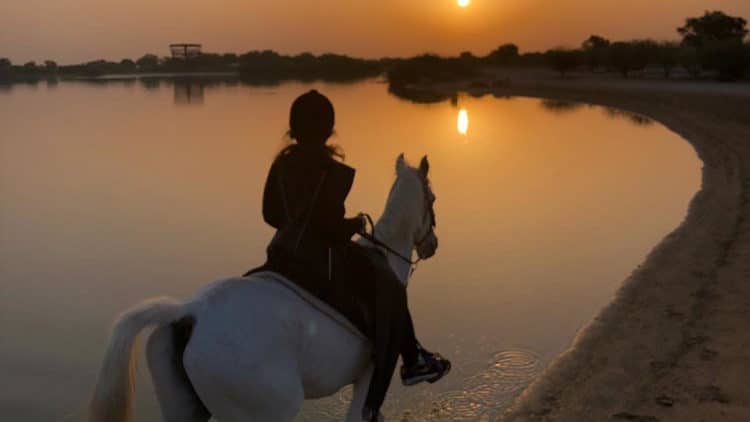 Nahla, our food guide cum artist extraordinaire cum supper club hostess, suggests paying a visit to "Al Jiyad Stables at sunrise and enjoy a quiet and serene horseback ride through Al Qudra lakes. This is a sanctuary in the Dubai desert peppered with lakes, wild oryx, deer and the sound of the happiest chirping birds. Enjoy a cup of traditional Arabic coffee and dates with their friendly animals (turkeys, pheasants, peacocks and miniature horses) will definitely keep you company after your ride."
DO A FOOD TOUR WITH YOURS TRULY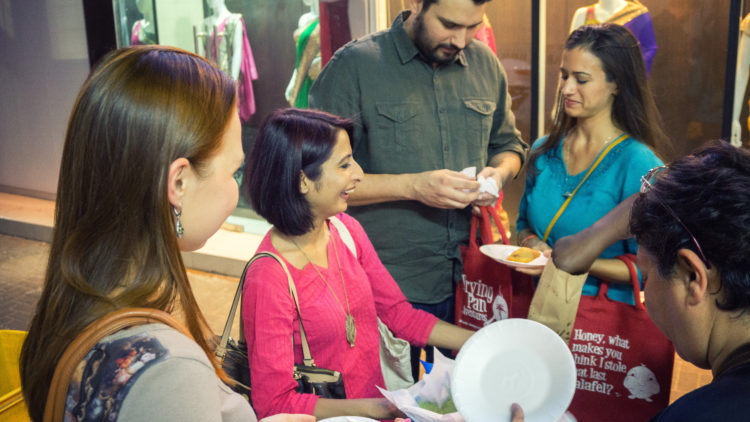 Cheeky we know. But it's the one tip the team unanimously agrees on!