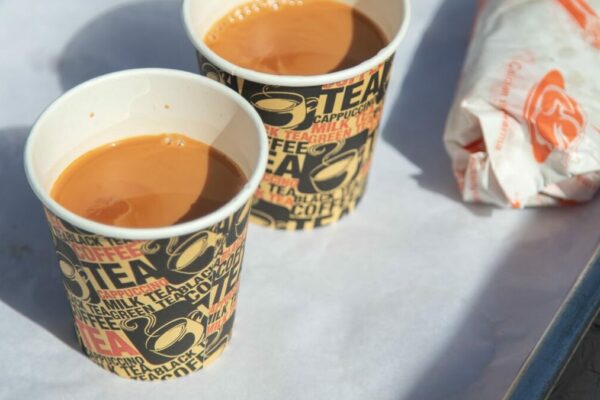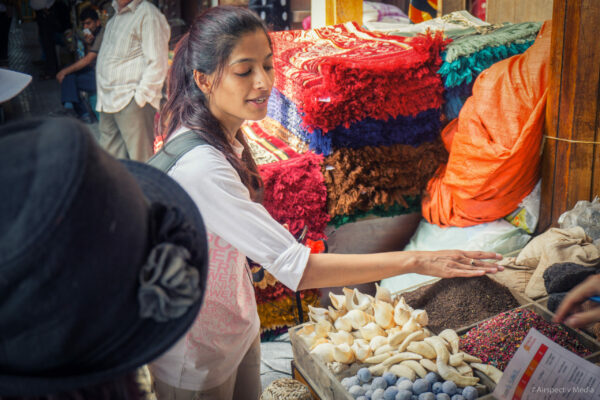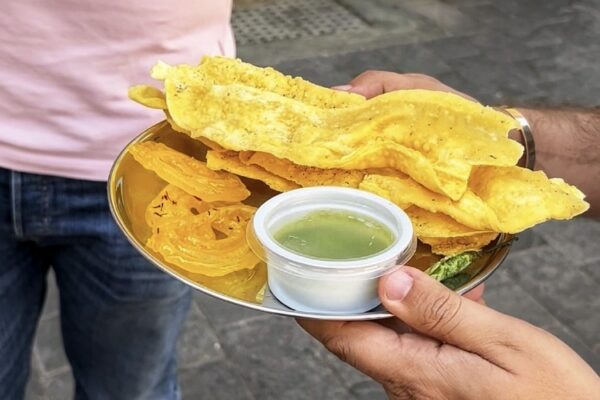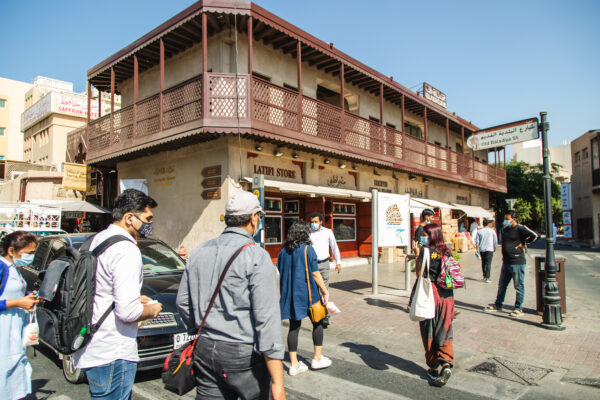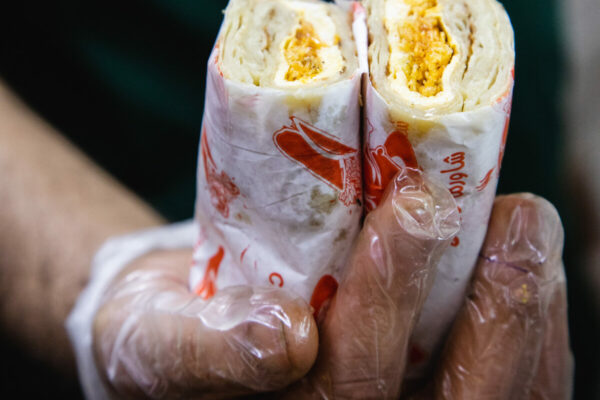 Snack your way across 5 South East Asian and Iranian stops in the back alleys of the Spice and Gold Souks in Dubai.
Experience this tour at Iftar/sunset time through the Holy Month of Ramadan (tour dates from 23rd March to 18th April 2023). The tour may run ~30 minutes longer and some tastings may be modified for Ramadan.
Explore one of the most historic neighborhoods of Dubai — Al Ras — on a history and food walk through the back alleys of the Spice and Gold Souks. This tour is a lighter 2 hour intro to our usually 'heavy weight' 4 hour experiences!
Dive right into the aromatic alleys of the souk with a quick and fun game of 'Crack the Secret Chai Masala'  where you must decode a secret chai masala that 'Um Rashid' has asked you to prepare.
Once you've decoded the masala, earn your delicious rewards on a mini snack tour. The snacks featured are made by the oldest communities that have seen the rise of Dubai from the early 20th century pre-oil era: the Indians and Iranians. Taste our favourite 'mash-up' sandwich roll paired with steaming hot chai, stuffed breads fresh out of a streetside oven, a sweet-savory wildly crunchy combo that the neighborhood Indian jewelers love for breakfast and then an exquisite chocolate that's proudly crafted in the country. Cool down with an icy Persian treat from one of the oldest cafeterias in the area.
All through the tour, we will be sharing the stories and local tidbits that will make you travel back in time and truly appreciate the transformation that this humble fishing settlement has gone through over five decades.
Please note: Abra (boat) ride is not featured on this tour.
2 snack stops, 1 local sandwich with tea, 1 locally made chocolate.
Carry earphones for the audio system used by our guide.
Minimum age of 4 years recommended. If your child is younger than 4 years, please reach out to us before booking.
Walking only; actual walking time is 2 hours with multiple stops in the middle, distance covered is ~1.5km/ 0.9mi with stops in between.
Tastings include Gluten/Lactose/Dairy/Nuts. Not recommended for anyone with serious gluten intolerances. Please notify us of severe allergies.
The tour requires a minimum of 3 guests; we may cancel and refund tickets if the minimum is not met.
Dress comfortably to walk.
Meet Your Frying Pan Adventures' Guide
Meet our friendly guide at the historic Spice Souk & learn about the significance of the Al Ras neighbourhood.
Crack the Secret Chai Masala!
Play a quick fun game through the alleys of the souk to decode a secret chai masala that 'Um Rashid' has asked you to make.
Tuck into Egg Rolls & Tea
Fuel up with an Old Dubai nostalgic treat washed down with sweet milky tea in the back alleys of the souk. (G/D)
Visit a Streetside Bakery
Sink your teeth into a piping hot cheese and za'atar pastry made in a closet-sized bakery that flips out staggering stacks of bread for the neighborhood community.
Taste Local Chocolates 
Experience this sweet luxury of the desert, made entirely in the UAE.
Sample Gujarati Snacks
Enjoy a sweet-savoury combination that's very popular with the Gujarati jewelers in the Gold souk at one of the oldest surviving restaurants in the area.
Cool Down with an Icy Persian Treat
Sample a traditional, refreshing Iranian dessert doused in rose syrup and lemon juice.
Farewell
Return back to our starting point and bid farewell to the vibrant alleys of Al Ras.
Allergens Key: Contains G-Gluten; D-Dairy; N-Nuts; M-Meat (Beef/Lamb); P-Poultry; F-Fish; S-Shellfish. We regret that there may not be substitutes for dishes. Even if specific dishes do not contain these ingredients, we cannot guarantee against cross-contamination of allergens in the restaurant kitchens.
All prices below include 5% VAT and all the food and water that the guide orders for the group on the tour. Soft beverages are not included.
Ticket Types:
We offer 2 ticket types. The non-refundable ticket may not be changed/refunded for any reason once booked. The flex ticket may be either (a) rescheduled or (b) refunded minus a 35 AED cancellation fee per ticket, anytime up to an hour before the tour commences. Within an hour of the tour start time, no changes are possible on a flex ticket.
Shared Tour:
Non-refundable option: AED 252 per person, AED 125 per child of 6 years or below.
Flex option: AED 287 per person, AED 160 per child of 6 years or below.
Private Tour:
Rates per group based on group size below:
Non-Refundable Option:
1 guest – AED 1890
2 guests – AED 1960
3 guests – AED 2030
4 guests – AED 2100
5 guests – AED 2170
6 guests – AED 2240
7 guests – AED 2310
8 guests – AED 2380
9 guests – AED 2450
10 guests – AED 2520
11 guests – AED 2772
12 guests – AED 3024
13 guests – AED 3276
14 guests – AED 3528
Flexible Option:
1 guest – AED 1925
2 guests – AED 2030
3 guests – AED 2135
4 guests – AED 2240
5 guests – AED 2345
6 guests – AED 2450
7 guests – AED 2555
8 guests – AED 2660
9 guests – AED 2765
10 guests – AED 2870
11 guests – AED 3157
12 guests – AED 3444
13 guests – AED 3731
14 guests – AED 4018
We meet right by the Grand Souk Information Center at the Spice Souk parking lot exit (near the intersection).
GPS link: https://goo.gl/maps/ekJ62x7G9ZtXJ1xQ8
Please be on time, we don't wait for latecomers! Given traffic and limited parking, we strongly recommend that you take the metro rather than driving to the trail. If you plan to take a taxi, please budget extra time for traffic.
Nearby metro: Al Ras (15 minute walk to the starting / ending point)
Nearest parking: Paid multi-storey parking is available right by the Spice Souk here.
Here's What Past Guests on This Tour Are Saying
Other Tours You May Like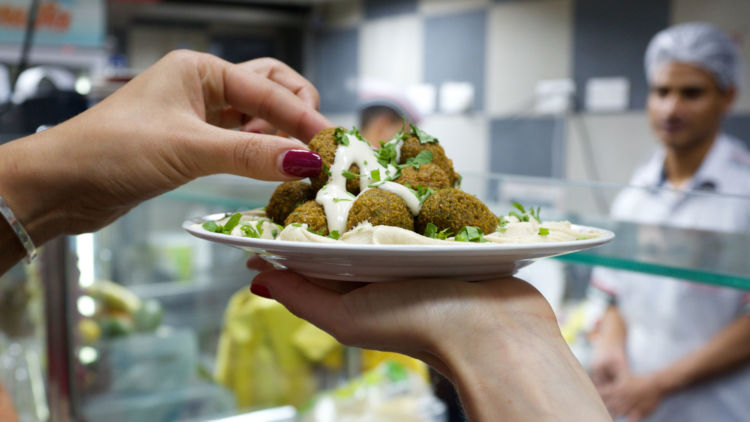 Experience the flavours and stories of our favourite Middle Eastern mezze, specialty dishes and desserts on our longest-running food tour.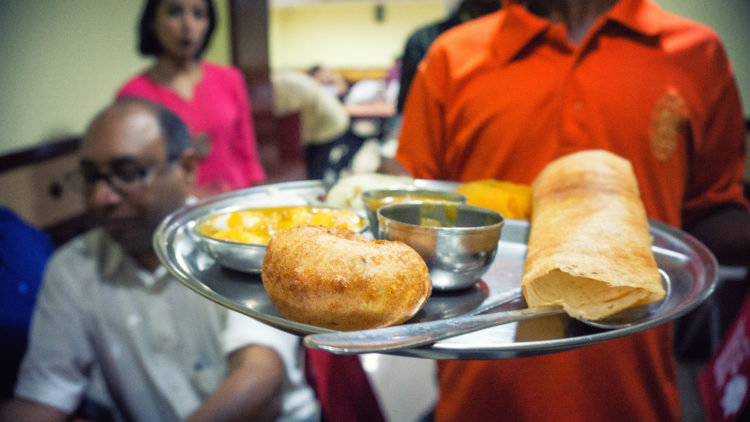 Visit Dubai's oldest Indian neighbourhood to sample the best street food and popular dishes from the North and South Indian communities in the city.